Courtesy of Radio Free Europe, here are some images (yes, do click on the link for the full experience) of the city of my birth, Budapest, in ways you may never have seen before, superimposing images from 1945 and the present.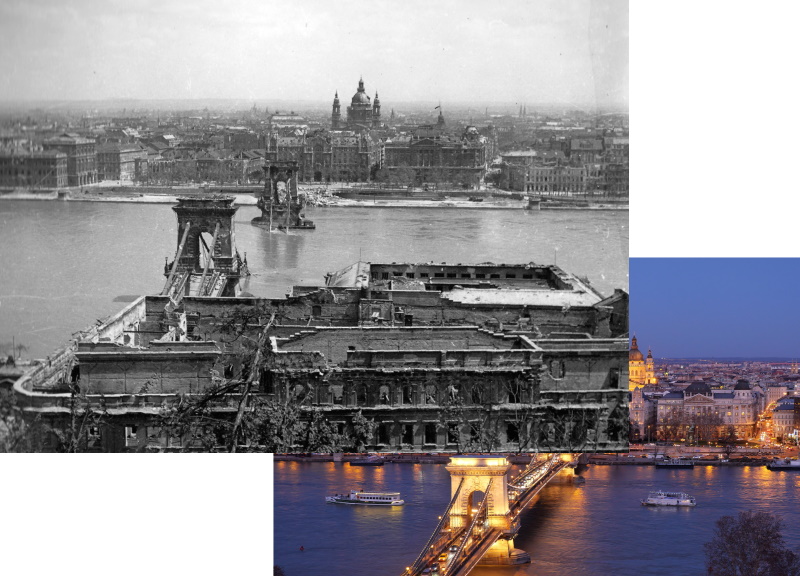 It is incredible, what this beautiful city went through during that war. (Reminder to those who blame Stalin for the destruction: It was Hungary that declared war on the Soviet Union using a bombing that might have been staged, and which in any case was minor, as a pretext.)
The city is beautiful again. I visited just over a year ago, literally days before the world shut down on account of the COVID-19 pandemic. Whatever my thoughts about Hungarian politics and attitudes, it was a very pleasant trip with many pleasant encounters.
And looking at these horrific images of past devastation, I was reminded that even though I have not lived there since 1986, it remains the city where I was born and grew up: most places I recognized at a glance, in both the "before" and the "after" photos. Only Ottawa comes close as a place that I know this intimately.