So here I am, listening to, not really watching CBC NewsWorld, when they briefly cut to a live picture from the International Space Station where a spacewalk is underway, and I hear this: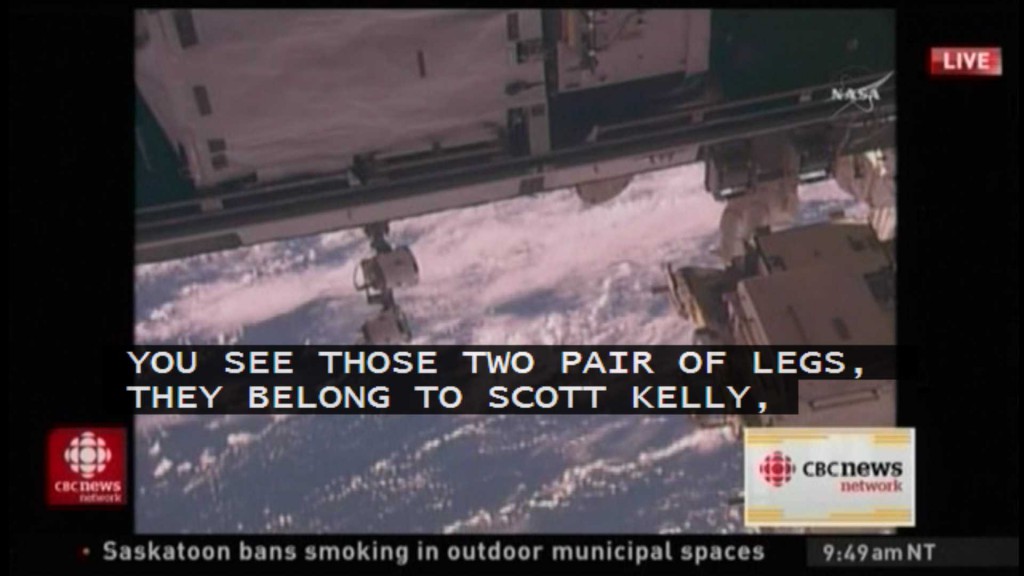 Yup, that's what the anchorwoman said: Scott Kelly has two pair [sic!] of legs.
You'd think that such a scary, dramatic mutation would have received more coverage already. But what do we know? Must be another liberal mainstream media conspiracy, hiding the facts from people.