I just came across this painting on Twitter.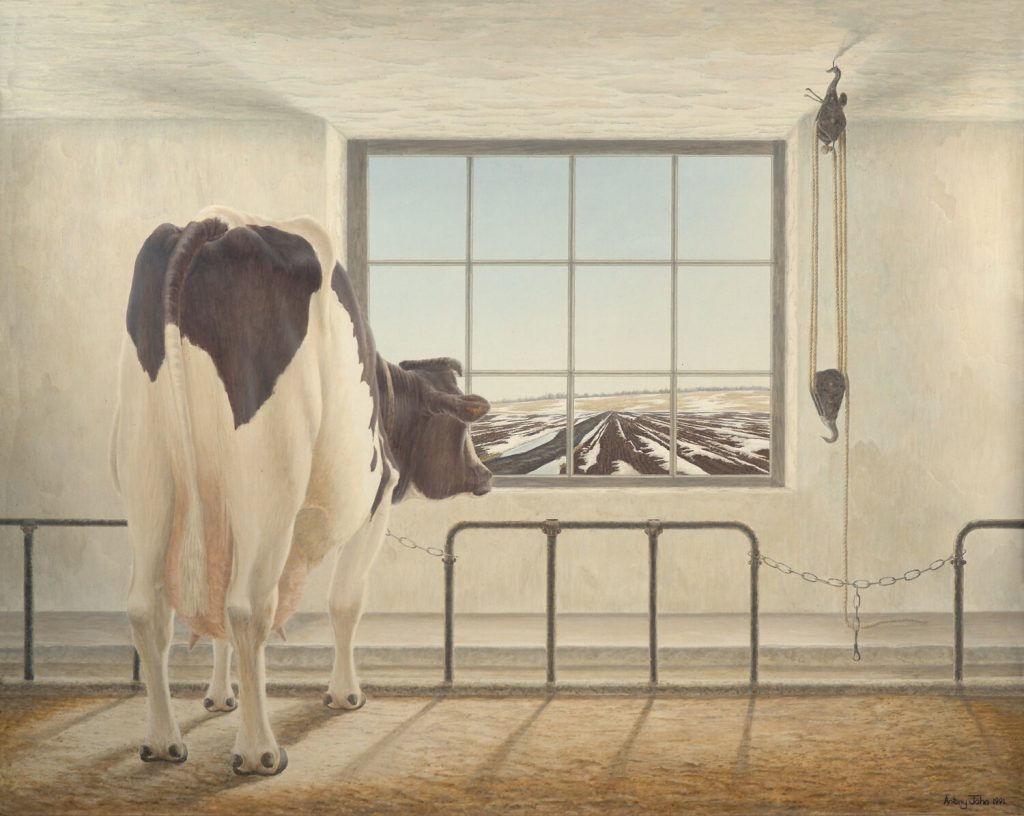 I find it poignantly beautiful. According to the description by the artist, Antony John, the cow in the painting is old, on her last pregnancy, as she stares outside at a late winter Southwestern Ontario landscape. The equipment in the room may appear scary but it is nothing sinister. It is used to help with difficult pregnancies; the artist also intended it as a metaphor representing the inexorable pull of time.
I fell in love with this painting the moment I saw it.