The Dragon spacecraft of SpaceX corporation successfully splashed down after a successful overall mission of hauling cargo to and from the International Space Station.
It's an incredible success for a commercial venture.
I also found the appearance of the SpaceX mission control facility revealing. Ordinary office desks, ordinary office chairs, ordinary flat screen monitors. Nothing special, no horrendously expensive custom hardware.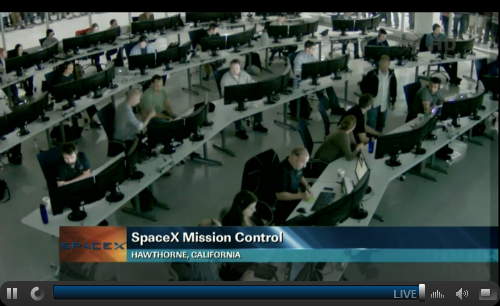 This reinforces my impression that the SpaceX venture actually brought the 21st century to NASA and the ISS. An impression that was created by the ISS crew's reaction to the Dragon capsule's "new car smell" and its space-age interior complete with smooth surfaces, blue LEDs and whatnot.
Congrats to SpaceX. Well done. Here is to the future.