Here is a beautiful picture of the contents of one of our litter boxes: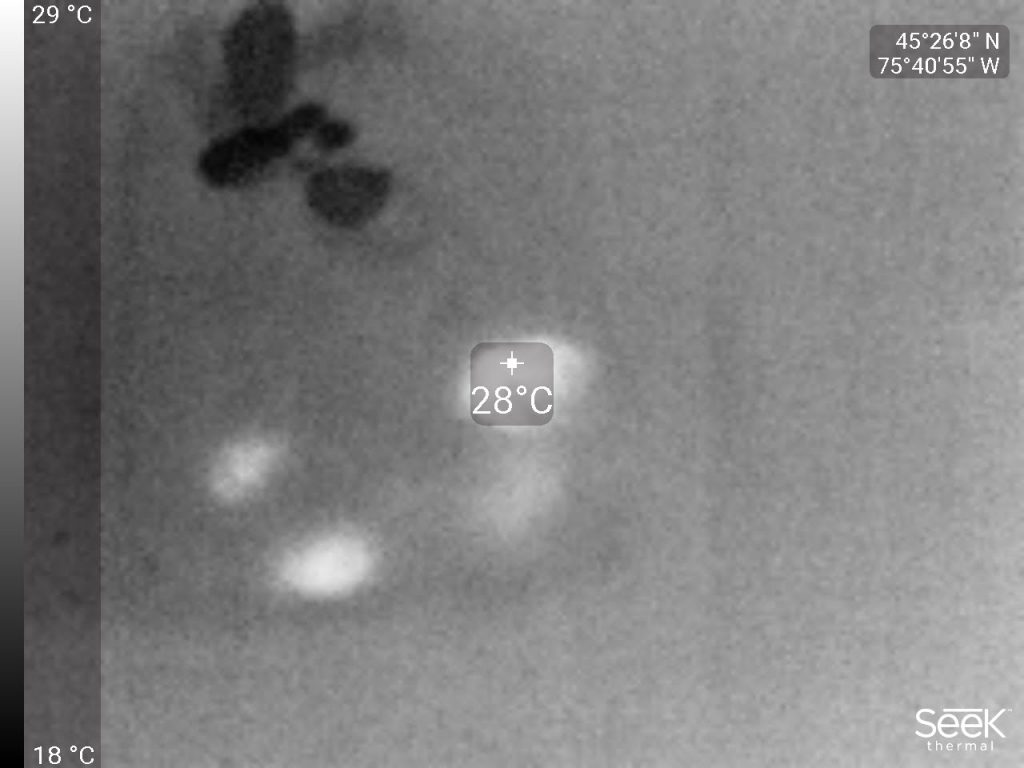 What makes it beautiful, you ask? Why, it is a thermal infrared image. And it shows some unambiguously fresh poop. Fresh poop produced just a few minutes prior by our kitty Pipacs, whom we were about to write off two weeks ago, as we were certain that his digestive system shut down, him being unable to poop as his bowels are obstructed by an invasive bone growth.
But Pipacs still has a few of his nine little lives left. I don't know how long he'll stay with us; we take it one day at a time. But with the medication he receives (a combination of laxatives and stool softeners) he is coping for the time being.