Here's a Hungarian-language letter, an official note from 120 years ago that has been making the rounds on the Hungarian Interwebs for many years already. As far as I know, the letter is real, penned by a well-known Hungarian scholar, also known for his poetry. Below is my translation: watch it, the language is more than a little, hmmm, rough.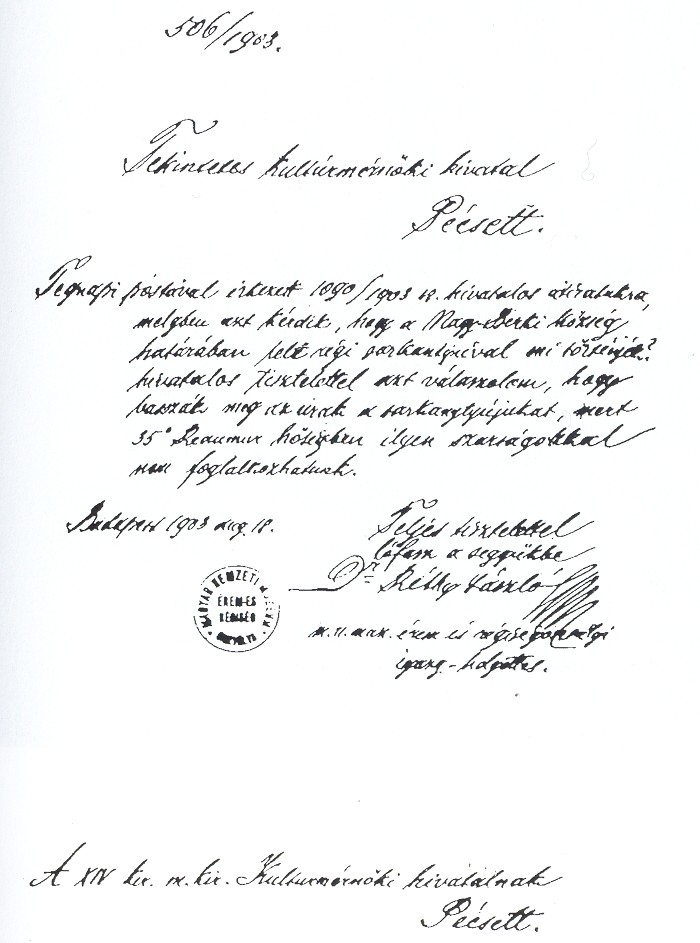 506/1903

To the esteemed Public Works Office
in the town of Pecs

Concerning your official transcript 1090/1903 that arrived with yesterday's mail, in which you ask what needs to be done with the old spurs that were found in the outskirts of the village Magyarbeki? With official respect, my answer is that you gentlemen should fuck your spurs, because in this heat of 35° Reaumur, we cannot deal with such shit.

Aug 18, 1903, Budapest.

With all due respect,
Horsedick up your ass
Dr. Laszlo Rethy
Deputy Director, Hungarian National Museum, Department of Coins and Antiquities

To the Hungarian Royal Public Works Office of District XIV, Pecs
Ahem. For what it's worth, 35°R is 44°C or about 111°F.
In other words: damn hot.