The next in our series of papers describing the extended gravitational lens (extended, that is, in that we are no longer treating the lensing object as a gravitational monopole) is now out, on arXiv.
Here's one of my favorite images from the paper, which superimposes the boundary of the quadrupole caustic (an astroid curve) onto a 3D plot showing the amplitude of the gravitational lens's point-spread function.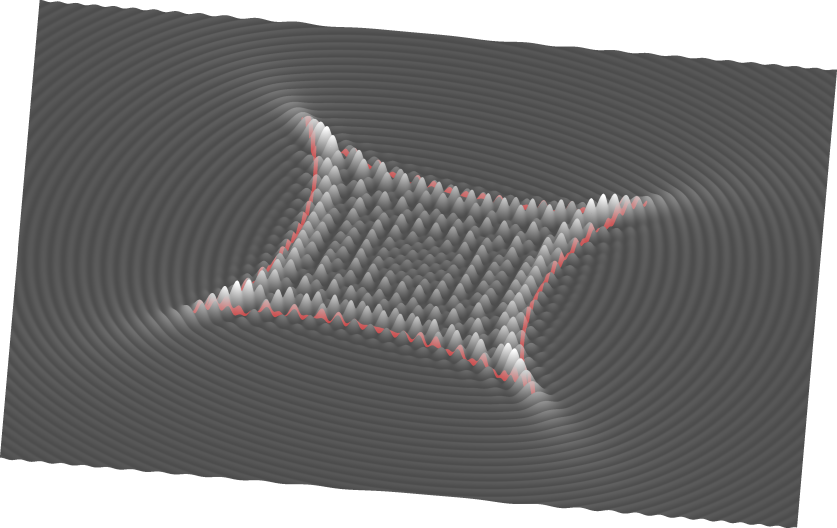 I was having lots of fun working on this paper. It was, needless to say, a lot of work.