The once famous Hungarian language broadcasts of Radio Free Europe ceased more than two decades ago, shortly after the end of communism in my country of birth.
Now, however, Radio Free Europe joined the growing choir of voices concerned about the policies of Hungary's current government, and the country's slide away from the values of Western-style liberal democracy.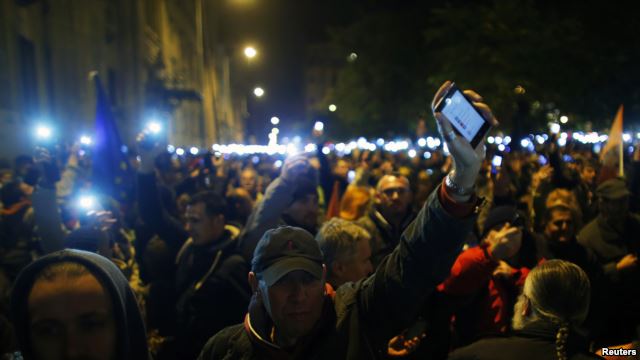 This article, which will no doubt be dismissed by supporters of the ruling FIDESZ party as misguided and uninformed, misled by "liberal propaganda", provides a nice summary of the events that unfolded in the country in recent years. It is also accompanied by a video report, which details the rising popularity of the ultra-right in Hungary and the dangers that it represents.
I just feel compelled to repeat the famous quotation by the Spanish-American poet, writer and philosopher George Santayana: "Those who do not remember the past are condemned to repeat it."