Tonight, the two most important women in my life are both in the stratosphere.
My wife is en route to Hungary, to visit her Mom. At this moment, she is about halfway across the North Atlantic Ocean.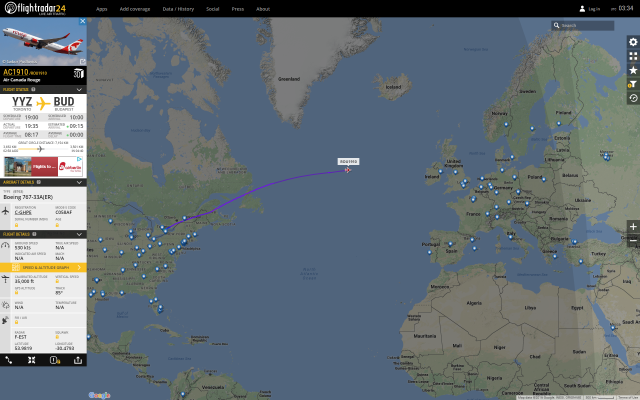 Meanwhile, my Mom is about to land in Beijing, on a memorable adventure I hope: a one-week trip to China with a friend.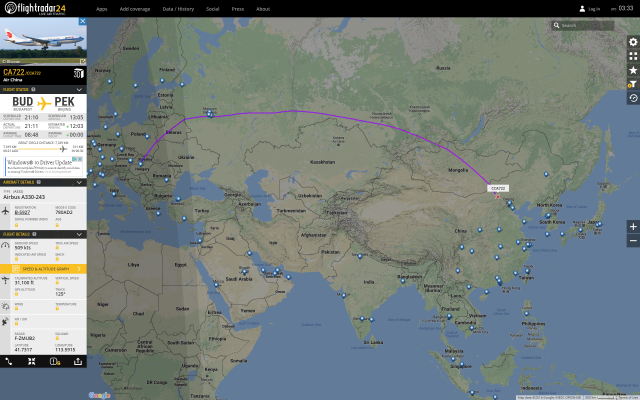 And I am stuck here with three cats, fending for ourselves in the Ottawa wilderness. I would say that life is not fair, but I actually enjoy staying at home for a change. I like my home, and travel is such a chore.