Sometimes it feels… so pretentious.
Here I am, saying all sorts of clever things in my blog. I once declared blogs to be write-only media, my way of shouting at the world without the world saying anything in return, but that kind of ceased being true when I decided, eons ago, to share my blog posts on social media, where a few friends at least reacted occasionally.
So who do I think I am, proclaiming my wisdom to the world, really?
For instance, a few days ago I thought I'd blog about the first precision clock arriving in America centuries ago, and promptly failing, leading to a better understanding of how the gravitational acceleration on the surface of the Earth may change with geographic location. But is there anything I can add to the subject other than what's in the article I am citing?
Or take this report from earlier today, about Singapore's Prime Minister expressing very much the same concerns that I have about the world experiencing a moment of danger not unlike the moments before the Great War. OK, so I blog about it. Is there anything I can add other than, hey, look, I am ever so clever, even Singapore's PM shares my views!?
I suppose I feel most comfortable blogging about my actual research or my work. These are subjects that I can address with some competence.
Or maybe just blog about cats. They know how to be wise and silent, after all.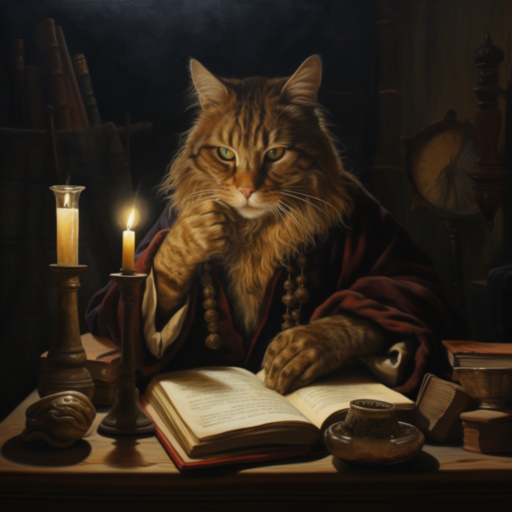 Meanwhile, in the world of humans…
By Lauren C. Williams and Jennifer Hlad
ABOARD A MILITARY PLANE—Two U.S. F-15 fighter jets attacked a weapons storage facility in eastern Syria on Wednesday, in what Defense Secretary Lloyd Austin called a "precision self-defense strike" in response "to a series of attacks against U.S. personnel in Iraq and Syria by the [Iranian Islamic Revolutionary Guard Corps]-Quds Force" and related groups.
So I must now follow my cats' example and resist the urge to blog about how the US and Iran might already be at war…