Sometime last year, I foolishly volunteered to manage new releases of the Maxima computer algebra system (CAS).
For the past several weeks, I've been promising to do my first release, but I kept putting it off as I had other, more pressing work obligations.
Well, not anymore… today, I finally found the time, after brushing up on the Git version management system, and managed to put together a release, 5.38.0.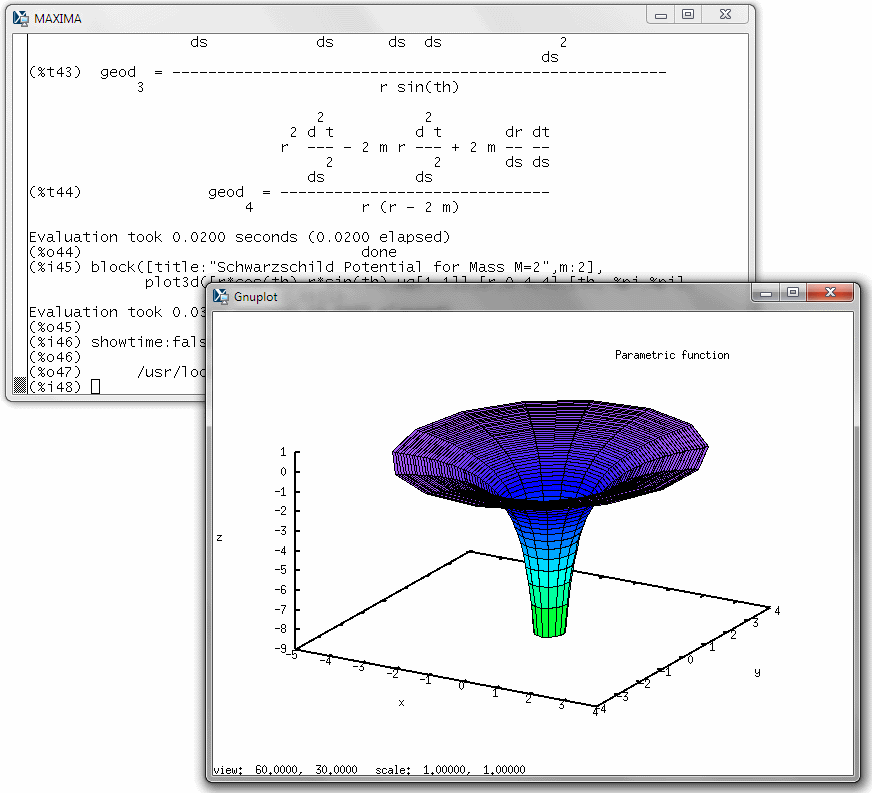 Maxima is beautiful and incredibly powerful. I have been working on its tensor algebra packages for the past 15 years or so. As far as I know, Maxima is the only general purpose CAS that can derive the field equations of a Lagrangian field theory; for instance, it can derive Einstein's field equations from the Einstein-Hilbert Lagrangian.
I use Maxima a lot for tensor algebra, though I admit that when it comes to integration, differential equations or plotting, I prefer Maple. Maple's ODE/PDE solvers are unbeatable. But when it comes to tensor algebra, or just as a generic on-screen symbolic calculator, Maxima wins hands down. I prefer to use its command-line version: Nothing fancy, just ASCII art, but very snappy, very responsive, and does exactly what I want it to do.
So then, Maxima 5.38.0: Say hi to the world. World, this is the latest version of the oldest (nearly half a century old) continuously maintained CAS in existence.