Looking at papers presenting predictions about the COVID-19 outbreak, one thing is evident: Things are going to get a lot worse before they get better. Today, we passed the 200,000 mark for confirmed infections worldwide, and the curve continues its super-exponential rise for the time being. We are quite a long way away from "flattening" the curve, and that means that millions will get infected, health care systems will be overwhelmed even in the most advanced industrialized societies, and some of us who could be saved, will die, because there will not be enough hospital beds, respirators, medication, or health care professionals available to help.
Yet… I cannot help but wonder if this calamity is, perhaps, a blessing in disguise. Here is why.
This is the year 2020, when we celebrate the 75th anniversary of the end of one of the most devastating wars in history. Back when I was a young child, growing up watching the Spaceship Orion (Europe's answer to Star Trek, with, ahem, slightly inferior production values) on our black-and-white television, I don't think there was a sensible adult anywhere in Moscow or Washington, Ottawa or Budapest, who was not quite certain that by the year 2000, the world would have lived through an even more devastating world war.
Yet WW3 never happened. Instead, here we are, after 75 years of unprecedented peace and prosperity, a Golden Age that brought benefits to more people than at any time in the history of humanity. It is not unreasonable to worry that this Golden Age would not last forever, that eventually, it would crumble, just as the old world order that characterized Western civilization between 1849 and 1914 crumbled when the "lights went out all over Europe" in August 1914.
But imagine… for one moment, imagine what would have happened if the last global pandemic, the Spanish Flu, hit the world not in 1918 but in 1913. Imagine towns and cities shutting down, borders closed, but also nations helping each other, exchanging medical information, improving their communication, all in an at first haphazard, but later increasingly coordinated effort to overcome this scourge. And eighteen months later, when the last wave of infections subsides, global euphoria: A new fraternity of nations who, using the powers of modern science and working together, overcame this challenge and preserved our shared civilization.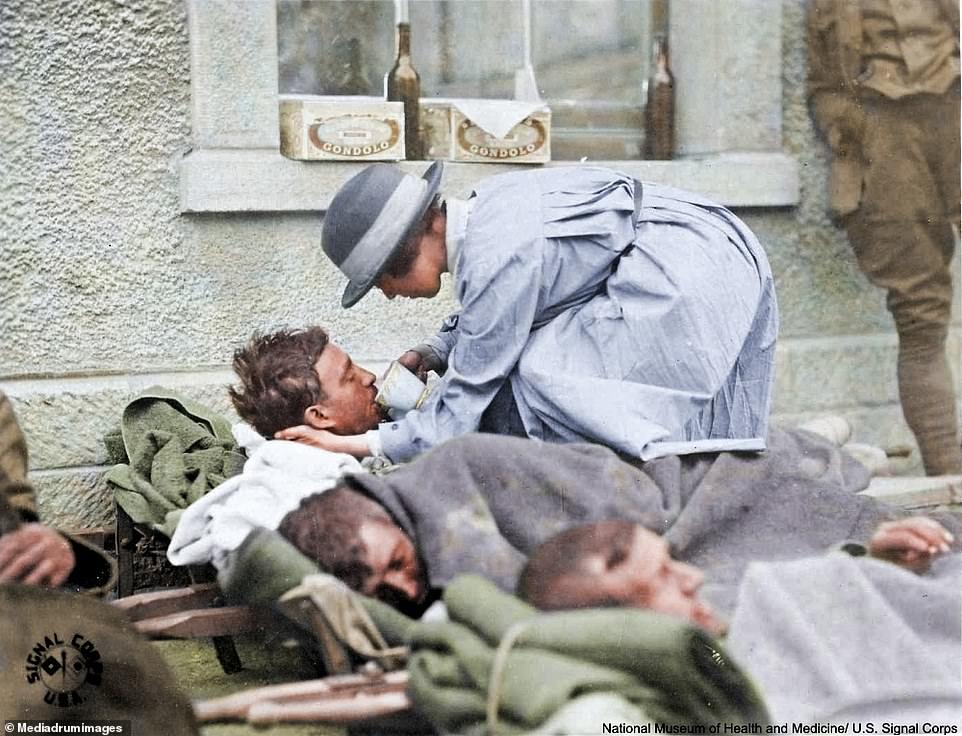 And… no Great War. No collapse of the old world order. Instead, countries that previously seemed incapable of reforming themselves, now willing to take the necessary steps, as Russia, Austria-Hungary and Imperial Germany transition to constitutional monarchies, and a new, modern Europe emerges without the devastation of war, without the horrors of the Holocaust… all because of the pandemic that hit the continent before it had a chance to go berserk on its own.
So perhaps… perhaps COVID-19 is our era's Spanish Flu and it is hitting us in our equivalent of 1913, before our next Great War, instead of devastating us after years of horrific warfare. Perhaps COVID-19 is what our societies need to preserve the values of our existing world order even as we reform it and ensure its survival for decades to come.
Is this a pipe dream? Perhaps. Then again… just thinking about this possibility made me feel substantially less apprehensive about the coming months, despite all my concerns, despite knowing that the worst is yet to come.