An old friend showed up on our doorstep a short while ago, just as I was getting ready to call it a day: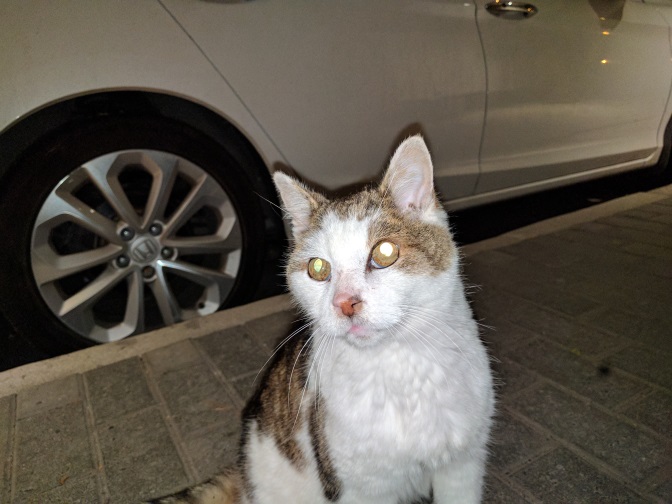 This is MJ the cat. He has been visiting us for more than 12 years already, but tonight was his first visit in 2017.
We know where he lives, and we have seen him in recent weeks, so we knew he was okay. But he is getting a bit old. So we were not surprised that he wouldn't come this far (his home is several hundred meters from here, across Cobourg street, which is not free of traffic even late at night.) But lo and behold, tonight we noticed him peeking through the vertical window pane next to our front door.
He stayed for a while. He gobbled down some cat food so vehemently, it's as though he has been starving. (For the record, we know that he is treated well by his owner.) He even got some cat treats and a little bit of catnip. Then finally, once he had enough of our company, he just turned around and left.
Good old MJ. I hope he will keep coming back for many more years to come.