It's all over the news this morning: the young, inexperienced copilot (or maybe not that inexperienced: he was recognized by the FAA in September 2013) was in the cockpit, the pilot was locked out, and the copilot deliberately set up the plane for descent with the intent to commit mass murder-suicide.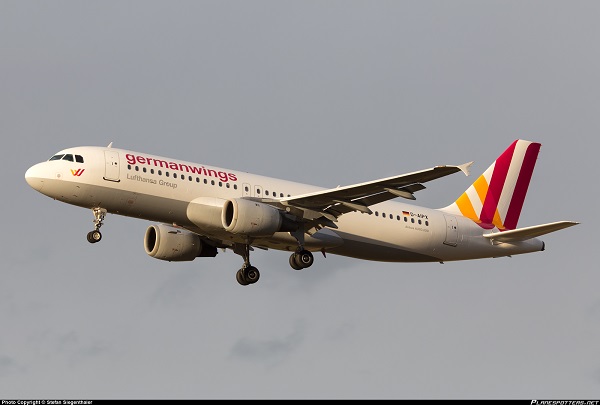 However, I have lingering doubts. Specifically, I think it's too early to discard concerns about the copilot's health.
We learned that in the first 20 minutes, the conversation between the two pilots was cheerful, but during the last 10 minutes, as they reviewed the landing checklist, the copilot's responses were "laconic".
Could it not be that the copilot was experiencing a severe health problem, for instance, a stroke?
Nah, how could that be, he was only 28!
Except that I personally knew a 28-year old young man, an engineer in seemingly perfect health, no destructive habits, nice, intelligent, soft spoken, gentle: only to be found dead in his bedroom one day, after he suffered a fatal brain aneurysm.
Confusion caused by the onset of a stroke or aneurysm may also explain why the copilot may have entered incorrect information into the plane's autopilot. It may also explain why he never said a word.
One thing it does not explain is why the pilot was unable to enter the cockpit using an emergency code. It is not clear to me what procedures were available to the pilot at this point, but if the copilot had to actively prevent the pilot from entering the cockpit, then obviously the suicide theory must prevail.
Regardless of the outcome, I also consider these 150 (or 149) innocent lives victims of post-9/11 hysteria. In our fear over the possibility that hijackers with the ability to pilot a plane might enter the cockpit, we made sure that it is impossible to enter to cockpit in a legitimate emergency… something that is far more likely to happen than another 9/11-style hijacking. Sadly, I fear that this is not the last time that people get killed as a consequence of our thoughtless, knee-jerk response to terrorism that is based on ignorance, not facts and scientific analysis.