A little over 50 years ago, we were all excited in the city of my birth, Budapest. This fine city, home of the old continent's first subway line (and the world's first that was built from the onset as an all-electric system), was about to get a modern "metro". Using Soviet technology, the M2 line was opened to great fanfare, providing a rapid connection from the center of town towards the eastern suburbs on the Pest side. The line was soon extended under the Danube, reaching the Buda side's main railway station in 1972.
Why do I mention this in a blog entry about Ottawa's LRT? Simple. This 50-year old system, using technology from the former USSR, has operated reliably ever since. I know from experience: for a while, I used to take it daily, back in the 1970s and the early 1980s. The expectation of urban travelers is that barring rare, major emergencies, the system should work like clockwork; and when an emergency disrupts system operations, service is restored within a matter of hours. This expectation was, in my experience, always met by the M2 line. The most serious accident on the line happened in 2016, when a train rear-ended another, injuring ten passengers. Even in the wake of this accident, service was rapidly restored, albeit with a speed reduction at the accident location while the ongoing investigation tried to determine the cause.
Fast forward to 2021, to the proud capital of Canada, a G7 nation, supposedly one of the most advanced economies in the world, certainly one of the richest, wealthiest nations. Ottawa used to have an extensive streetcar system. Like similar systems in so many cities around the world, this system was dismantled, wantonly destroyed in the late 1950s, when urban planners looked at streetcars as unwanted relics from the past.
Finally, in the 2010s the decision was made that Ottawa needs urban rail transport after all, and the Confederation Line was built. It was opened to the public after many delays in September, 2019. The initial, 13-station segment cost approximately 2.1 billion dollars.
And… well, until now I refrained from commenting because, you know, be patient, good people know what they are doing, sometimes a system has more kinks than anticipated, all that… but no longer. This 2.1 billion dollar system is a piece of crap.
It has had trouble when the weather was too warm. Define too warm? Well, 30 degrees Centigrade. It has had trouble when the weather was too cold. Never mind that Ottawa is one of the coldest capital cities in the world; a little bit of wintry weather below freezing was enough to cause  problems. It has had trouble with train doors, trouble with the rails, trouble with axles and who knows what else. And it now experienced its second derailment.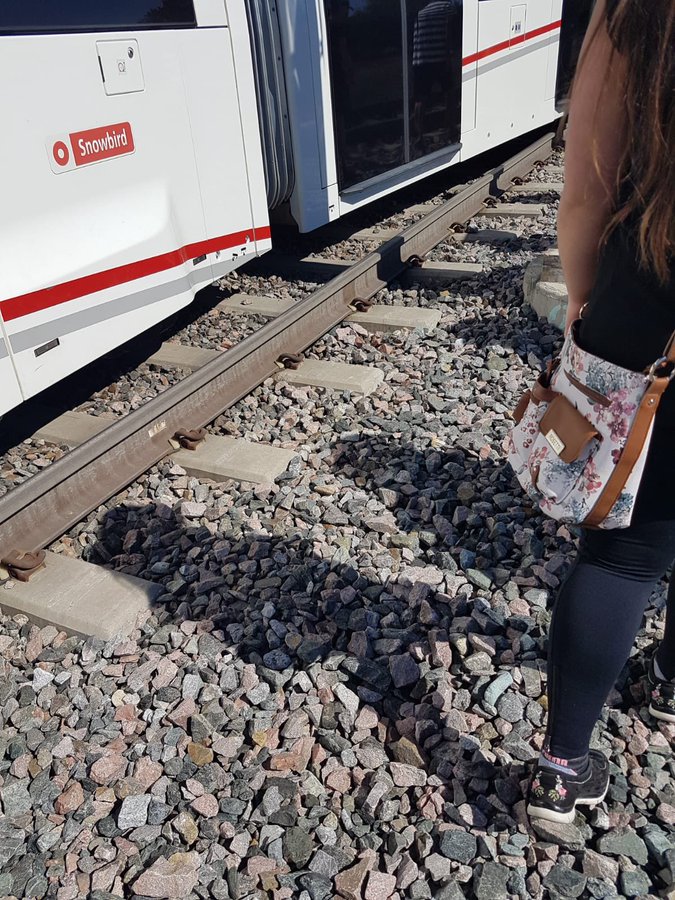 And no, don't expect them to rapidly restore service, repairing the affected track and perhaps as a precaution, instituting a temporary speed reduction. No, we are told, the entire system will be shut down again for at least a whole week!
And I cannot decide (I don't have enough information) if this is gross incompetence or tacit acknowledgment that the system has severe systemic problems, and that the derailment (second in two months!) was not so much a random accident but a result of a badly built track, unsafe trains, or some such cause.
In light of this, I wish they had just imported 50-year old Soviet technology. The darn things may not be pretty (they don't actually look bad, mind you), may be a tad noisy, but they work. And work. And 50 years later, still work.
As opposed to this piece of… stuff.
And it's not like railway technology is a new invention. Budapest's old, 1896 line celebrated its 125th anniversary this year. London's Underground is even older. And that's just urban underground systems. So it's not like some exotic new technology that still has issues. It's just… I don't know. Corruption? Incompetence? Just sheer bad luck? Whatever it is, I think the residents of our city deserve better. And those responsible should be held to account, if necessary, even criminally.