I haven't blogged in two weeks. In my excuse, I was rather busy. The good kind of busy, that is, busy with paying work, busy with scientific research, not busy with illness or anything on that front.
Anyhow, even though I haven't blogged, I've been keeping track of the numbers. And for the past few days, a ray of hope began to emerge.
To make a long story short, there are significant signs that mitigation measures are working. Here, this chart shows the doubling rate of COVID-19 infections worldwide: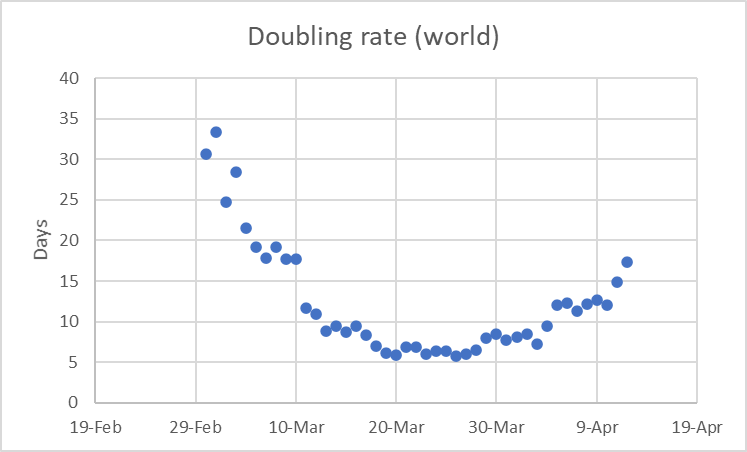 Infection rates doubled every 5-6 days back in late March; now, the doubling rate is over 15 days and rapidly rising.
Perhaps the world data are manipulated. But then, here is the doubling rate for Canada. The data are much more noisy (the population is much smaller, so this is to be expected) but the similar trend is unmistakable: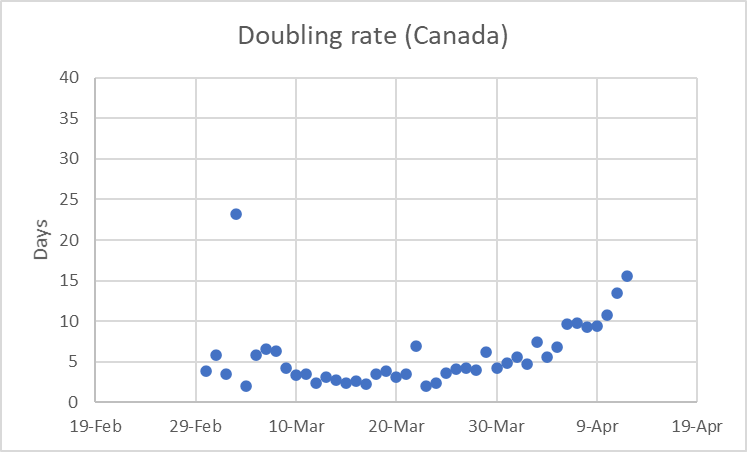 But there is another sign that things just might be working. I've been following US data in more detail, and lately, the simple SIR model's predictions began to match the data rather well. If the model is to be believed, we may not be out of the woods quite yet, but we may be surprisingly close: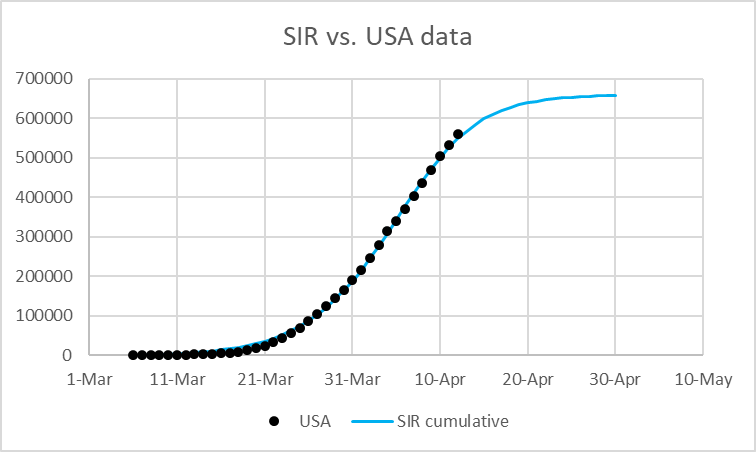 What a difference a few weeks make: Back in late March, the same model predicted catastrophic numbers. Now, it seems to tell us that we are mere weeks away from life gradually beginning to return to normal.
I dare not believe it just yet, but it is a ray of hope.