The world is celebrating the 50th anniversary of one of the most momentous events in human history: the first time a human being set foot on another celestial body.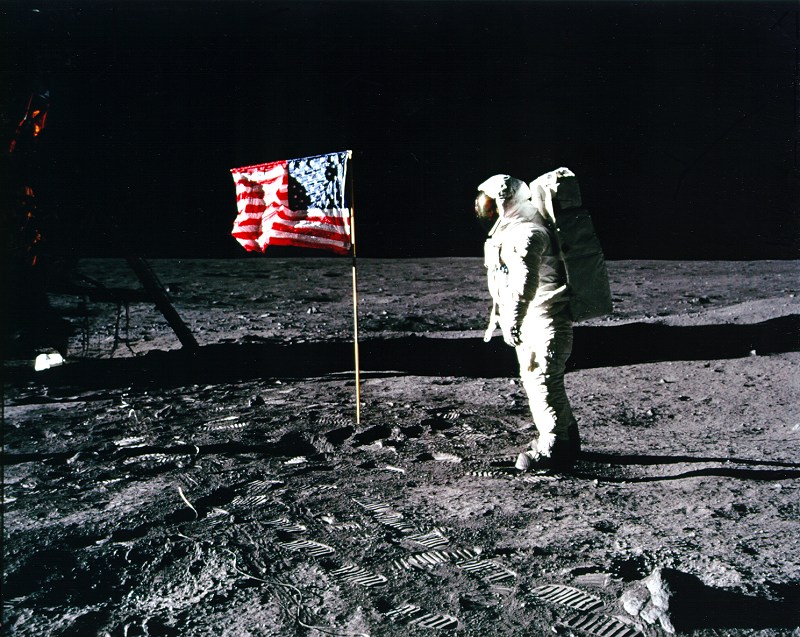 It is also a triumph of American ingenuity. Just as Jules Verne predicted a century earlier, it was America's can-do spirit that made the Moon landing, Armstrong's "one small step" possible.
And today, just like 50 years ago, their success was celebrated around the world, by people of all nationality, religion, gender or ethnicity.
But that's not good enough for some New York Times columnists.
Instead of celebrating the Moon landing, Mary Robinette Kowal complains about the gender bias that still exists in the space program. Because, as we learn from her article, this evil male chauvinistic space program was "designed by men, for men". Because, you know, men sweat in different areas of their body and all. Even in the office, temperatures are set for men, which leaves women carrying sweaters.
Sophie Pinkham goes further. Instead of celebrating America's success on July 20, 1969, Pinkham goes on to praise the Soviet space program in a tone that might have been rejected even by the editors of Pravda in 1969 as too over-the-top. Because unlike America, the Soviets put the first woman in space! Their commitment to equality did not stop there: They also sent the first Asian man and the first black man into orbit. Because, we are told, "under socialism, a person of even the humblest origins could make it all the way up."
Just to be clear, I am not blind to gender bias. We may have come a long way since the 1960s, but full gender equality has not yet been achieved anywhere: not in the US, not in Canada, not even in places like Iceland. And racism in America remains a palpable, everyday reality. Back in 1969, things were a lot worse.
But to pick the 50th anniversary of an event that, even back in the turbulent 1960s, had the power to unify humanity, to launch such petty rants? That is simply disgraceful. Or, as the New York Post described it, obscene.
The New York Post also makes mention of one of the female pioneers of the US space program, Margaret Hamilton, whose work was instrumental in making the Apollo landings possible. Yet somehow, neither Pinkham nor Kowal found it in their hearts to mention her name.
I have to wonder: Are columnists like Pinkham or Kowal secretly rooting for Donald Trump? Because they certainly seem to be doing their darnedest best to alienate as many voters as possible, from what appears to be an increasingly bitter, intolerant, ideological agenda on the American political left.