Heard on tonight's episode of Lucifer, featuring the adventures of Lucifer Morningstar, aka. the Devil, Lord of Hell, in present-day Los Angeles: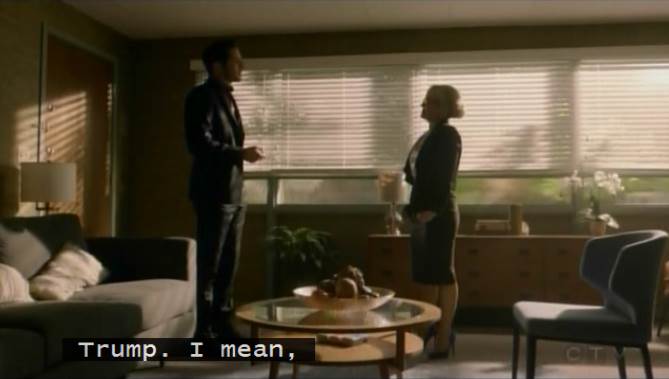 "So, we can… you know, talk about Caligula, Stalin, Trump. I mean, I know he's not dead, but he's definitely going."
I am glad I wasn't sipping a drink when I heard this, as I would surely have choked. Even without a drink, it was a close call.
Thanks for the laugh of the week.