There is an imminent possibility that Russia, a fossilized, sick regime, might attack Ukraine. The supposed reason? Ukraine is seen as a persistent national security threat bordering Russia.
There is a sobering historical parallel. A little over a century ago, another "sick man of Europe," the Austro-Hungarian Monarchy, faced a similar perceived threat by a much smaller nation bordering their empire, Serbia. After the assassination of the Crown Prince, Franz Ferdinand, by a Serbian nationalist who was supposedly supported by the Serbian state, the Monarchy decided to act. Committed to Serbia's defense, Russia entered the war; committed to their allies, but also fearing an emerging Russia, Imperial Germany soon followed suit. And as they say, the rest is history.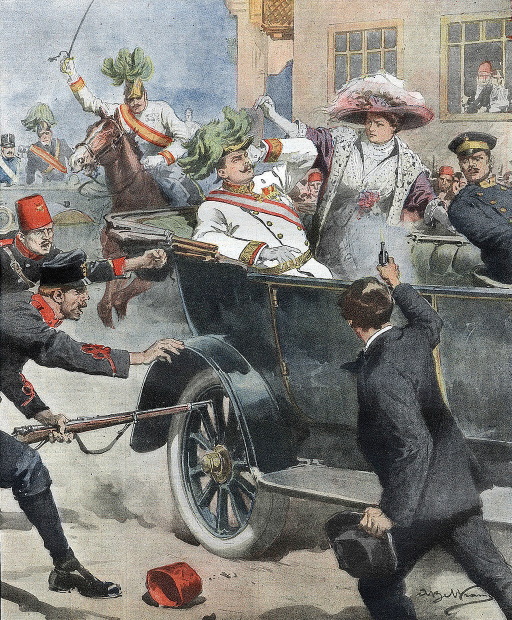 But what history books don't often detail is what happened to the Monarchy's armies in Serbia. Surely, the great armies of a major European power just crushed the defenses of a much smaller, less well-developed neighbor?
Er… not exactly. First, in August 1914, Serbian forces won the first Allied victory, when they pushed back the armies of the Monarchy in northwestern Serbia. Later that year, in December, the Serbian army launched a successful counteroffensive and pushed the troops of the Monarchy out of Serbia.
In other words: with sufficient material help from France and Russia, plus support on the diplomatic front, Serbia could have bloodied the nose of the Monarchy and won the war, without Russia or Germany (or France, or Britain) ever entering into the conflict. The Great War, arguably, was both avoidable and in the end, completely unnecessary.
I wonder what things will be like in the Ukraine. Should Russia attack, will other powers enter the conflict, risking a wider war, perhaps a world war? And if they do so… will it be just as unnecessary as it was in the case of Serbia a century ago?
I hope we won't get a chance to find out. Meanwhile, I cannot help but wonder what Europe would be like had events in 1914 unfolded without the Great Powers entering the fray. An embarrassing military fiasco in Serbia might have done to the Monarchy what the Falklands war did to Argentina, ending authoritarianism, forcing the Habsburgs, if not to abdicate, then to enact reforms that would have transformed Austria-Hungary into a modern, constitutional monarchy. Similar developments might have taken place in Russia and Germany, following the British model, and avoiding bloody communist revolutions. Just imagine a united Europe emerge by the 1920s, 1930s, without the rise of fascism, Nazism, Bolshevism, without the devastation of two world wars?
Instead, 1914 ended a golden era.
PS: I wrote much of the above last night, less than 24 hours ago, but before Russia's announcement that they now recognize the "independence" of two regions of Ukraine that their irregular troops "liberated" a few years back, and before they announced that they will send "peacekeepers" there. History, here we come…