I keep reading about ancient Rome. Part of the reason, of course, is that every so often, looking in particular at American politics, I wonder if we are witnessing history repeating itself.
But there was a lot more to ancient Rome than politics and palace intrigue.
Take their roads. They knew how to build roads! Holy Roman macaroni, some of the roads built two thousands years ago are still in use!
I don't know if Roman roads represented the first properly engineered road network in history, but they certainly were properly engineered.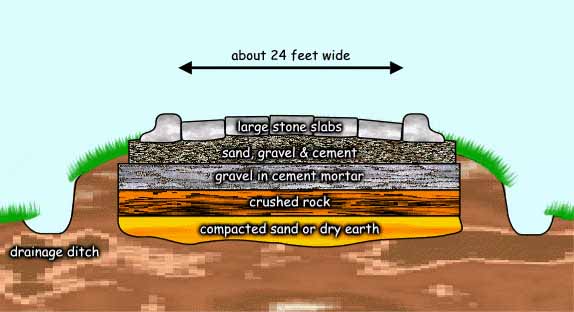 And there were a lot of roads in ancient Rome. Apparently, they had some 80,000 km of paved roads, and several hundred thousand kilometers of additional roadways criss-crossing the realm.
An Internet data scientist and cartographer, Sasha Trubetskoy, created a fantastic map of the major Roman roadways in the style of modern subway maps.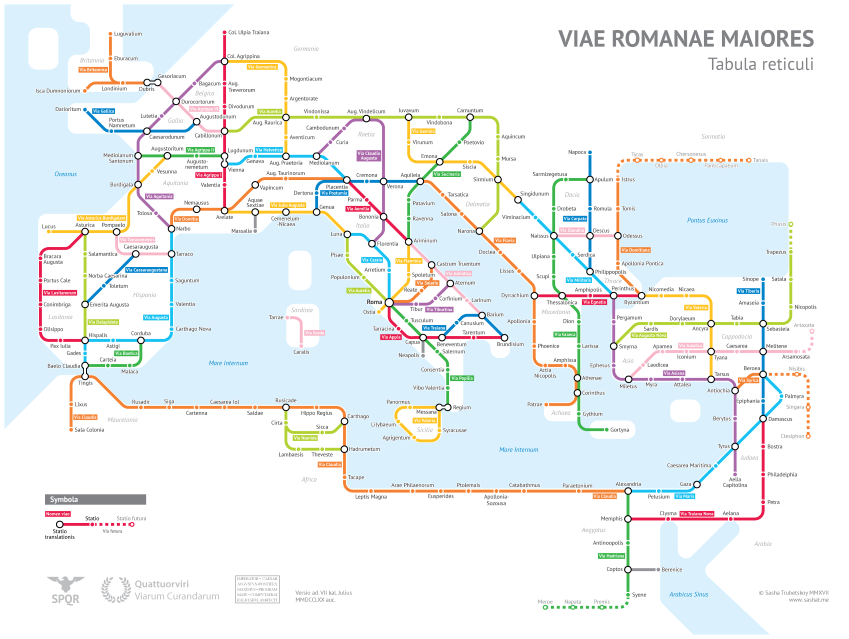 It truly is amazing that two thousand years ago, it was possible to circumnavigate the Mediterranean via paved roads and regular service stations, making it possible for a determined traveler to travel several hundred kilometers in a day.