I know, I know, the idea is far from original, and I feel compelled to apologize for turning tragedies into a form of dark humor but still, this calendar that I made last night accurately sums up how I feel about this glorious year of 2020: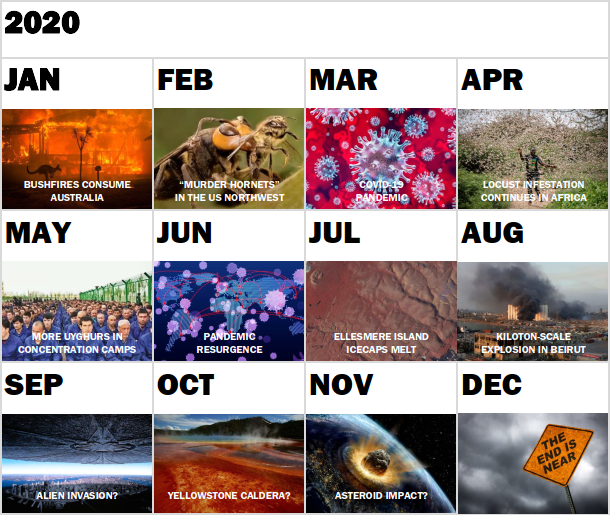 And I didn't even include everything (e.g., BLM protests and accompanying riots). But then, there are nearly five more months to go… plenty of time for more stuff to happen, even without aliens or killer asteroids. Or a massive second wave of COVID-19 infections.
Yes, let's just say, I am mildly concerned.