This may not be an all-time record-breaking day according to Environment Canada (supposedly, the peak temperature today at Ottawa Airport was 34.8 C at 2 PM) but it sure is hot.
You could be forgiven if you thought that this measurement is of the body temperature of a COVID-19 patient with mild symptoms, not the outdoor temperature on our balcony, measured in the shade: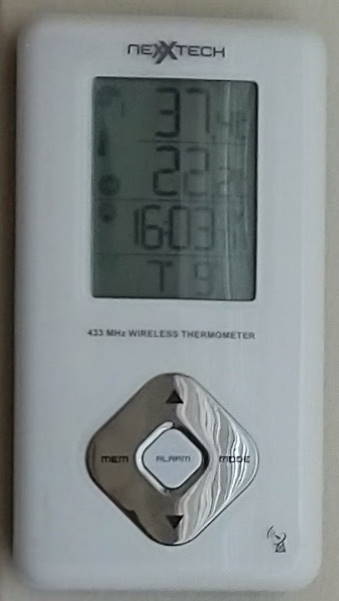 As I said… really hot. Praise be to air conditioning.