Last week, Hungary's Orban won a resounding victory in Hungary's elections.
I was not happy about it, to be honest, and many of my liberal-minded friends were bitterly disappointed.
But a few of them began to look more deeply into the reasons behind this outcome. A recent article* by my friend László Mérő, a Hungarian mathematician and publicist, was illuminating. László decided to volunteer in the elections process as a scrutineer. He ended up in a rural electoral district, where he had a chance to talk to many of the voters who cast their ballots, including both the roughly 30% who voted for the united opposition, but also the majority who chose Orban's government instead.
His conclusion? There was no fraud. The process was conducted professionally, transparently, and cleanly. The government may dominate traditional media (indeed, this is one of the cardinal sins of Orban's autocratic government) but the voters were not uninformed. They were aware of the opposition, its message, and its goals. They didn't favor the government because they were brainwashed. They favored the ruling party because those candidates did a much better job on the ground. They were known to the voters, unlike the fly-by-night opposition.
And anyone who thinks Orban represents some fringe must think again. Just days after his resounding victory (he not only retained, he even increased his two thirds parliamentary supermajority) we were reminded by press releases that CPAC, the Conservative Political Action Conference, was already set to hold its next meeting in Budapest. Orban will be the keynote speaker.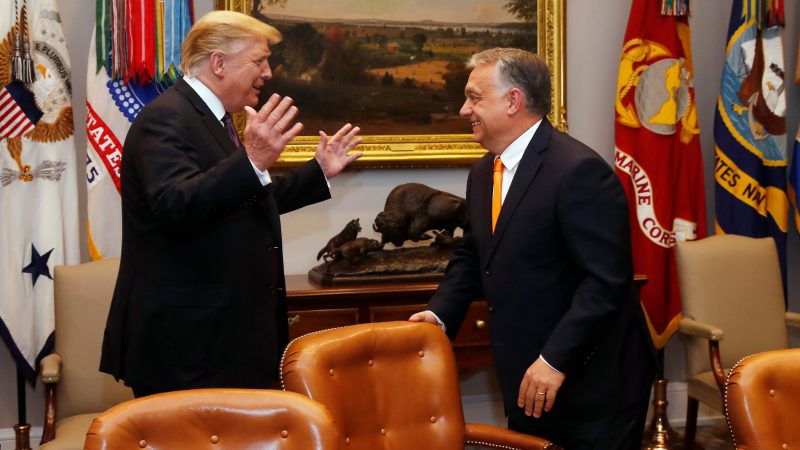 Wait, CPAC? The conference series held by one of the most respectable American conservative organizations, the American Conservative Union, dedicated to the foundations of conservatism, including personal liberty, freedom, and responsible governance?
That's no fringe.
And, I strongly suspect, at least one of the reasons why Trump, Orban and other "illiberal" leaders and opinion-makers managed to hijack conservatism is that liberalism, in turn, was hijacked by the "woke" culture: a culture that is ready to "cancel" anyone who disagrees with whatever the canonical view of the day happens to be on race, gender, and related issues. I mean, J. K. Rowling? For real?
The fact that it all happens in a geopolitical context, allowing the likes of Putin to use his propaganda machine to try and divide the West even as his murderous horde of ill-equipped, badly led soldiers is rampaging in Ukraine, behaving like the worst of the Nazis (and prodded by Kremlin propaganda outlets to erase Ukrainian national identity) while pretending to "denazify" a country led by a Jewish president, is just the icing on this proverbial cake.
Elections are under way in France today. A possible Le Pen victory might have dramatic consequences.
---
*Magyar Nemzet, 2022.04.06 — In Hungarian