There are two popes in Rome today: Pope Emeritus Benedict XVI, and Pope Francis.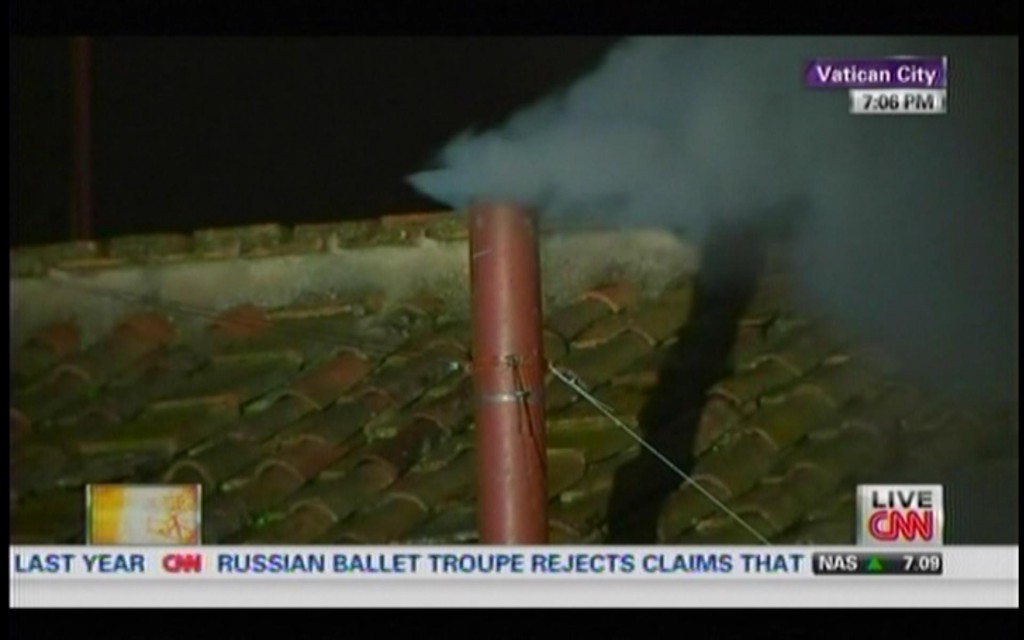 And it is historical: Pope Francis is the first pope from outside of Europe (okay, technically Saint Peter was also from outside of Europe, but it's not quite the same thing). He seems like a kind, charismatic person who reportedly lives in a lowly apartment, cooking his own meals. He took the name of St. Francis, which may indicate a desire to reform the Church. The first few seconds of his appearance on the papal balcony were seconds of silence. Last but not least, he is a Jesuit, whatever that implies.
Anyhow, the old joke I learned back in grade school ("How do popes greet each other?" The answer, of course, is that they don't, since there is only one pope) no longer applies. It is very likely that Pope Francis and Pope Emeritus Benedict XVI will have many chances to say hello to each other.