Even as China was celebrating the first successful landing of a spacecraft on the far side of the Moon, NASA's New Horizons continued to radio back data from its New Year's Day encounter with Ultima Thule: a strange, "contact binary" asteroid in the Kuiper belt, far beyond Pluto.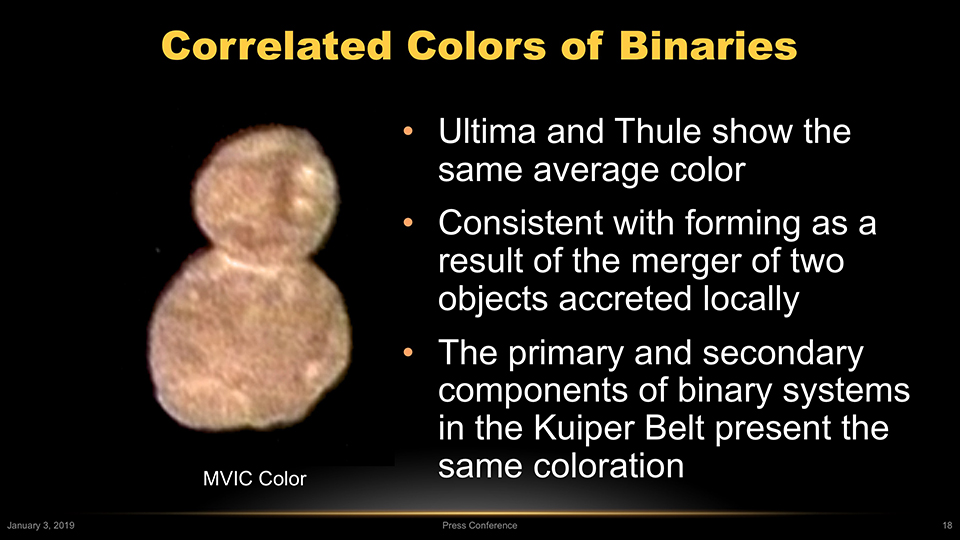 Ultima Thule will remain, for the foreseeable future, the most distant celestial object visited by spacecraft. While there is the odd chance that New Horizons may find another target within range (as determined by the on-board fuel available, which limits trajectory corrections, and the aging of its nuclear power source that provides electricity on board), chances are it won't happen, and it won't be until another deep space probe is launched, quite possibly decades from now, before we get a chance to see a world as distant as Ultima Thule.
Another piece of news from the New Horizons project is that so far, the probe found no moon orbiting Ultima Thule. No Moon At All.