This beautiful image is a frame capture of the latest SpaceX first stage rocket, moments after its successful landing on the drone ship Of Course I Still Love You (yes, that really is the drone ship's name) last night: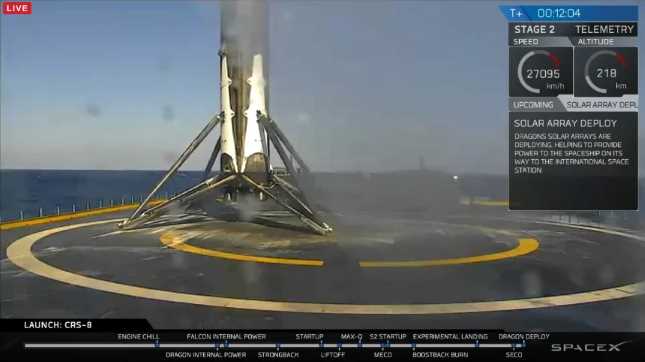 The landing was a little sloppy. I mean, look how far off-center the rocket happens to stand.
Still… I am seriously beginning to believe that Elon Musk may accomplish his ultimate goal within my lifetime: the beginning of the human colonization of Mars.
To live long enough to see the first human set foot on Mars… now that's a dream worth living for.