Cartoonists are frustrated. Muslims are frustrated. A collection of fresh cartoons express the frustration of a world, hijacked today by extremism. Here are two that illustrate these feelings most profoundly.
This drawing by Sudanese political cartoonist Khalid Albaih from Doha, Quatar depicts how many Muslims must feel today: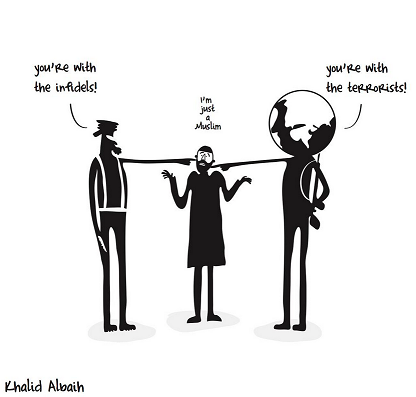 And the anger of cartoonists (and journalists and, well free people) around the world is captured by Manjul, Chief Cartoonist at the Mumbai-headquartered Daily News and Analysis: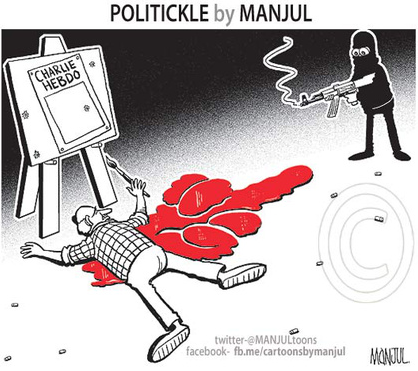 Thank you and all other cartoonists for not letting yourselves be intimidated by murderers. I just hope that the rest of us have the courage not to blame all Muslims for the crimes of a demented few.
Kind of funny, by the way, in the wake of the SONY/The Interview farce how there is a common theme between religious zealots and atheist despots: they both hate humor and freedom of expression.