I was watching a documentary on Netflix and a photo caught my attention. A beautiful, old photograph (shown in color in the documentary, but I suspect it was colorized, so I am including a black-and-white version instead that I found online) showing a young mother and her child, along with a stuffed toy animal: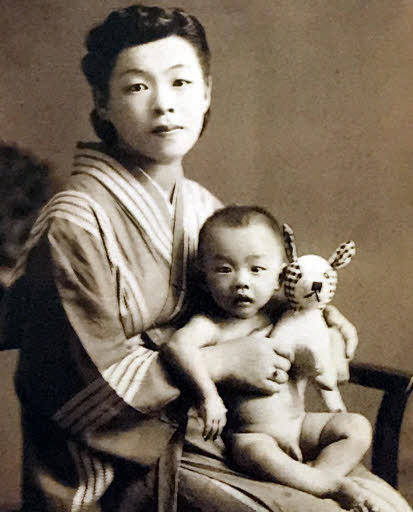 This photo depicts the sister of Setsuko Thurlow (née Nakamura), a Japanese-Canadian peace activist, herself a survivor of the Hiroshima atomic bomb.
Unfortunately, her sister Ayako was not that lucky. She and her young son Eiji were badly burnt and soon perished.
I get it why the atomic bomb was deemed necessary. With everything I know today, I still would not, could not have made a decision different from that made by Harry Truman back in July, 1945 even if it meant that I could not ever sleep soundly afterwards throughout the remainder of my life. Not with some 10,000 people, most of them civilians, dying in the Pacific theater every day of the war.
Even so… War is horrifying.
Strangely, it's the toy animal that humanized this picture for me more than anything else.