Tens of thousands of military personnel in Washington. Troops quartered in the Capitol building, reportedly for the first time since the US Civil War a century and a half ago. Establishment of a "Green Zone" like the one the US set up in Baghdad in 2003. An inauguration ceremony that is closed to the public, and not because of the raging pandemic. Threats of violence in every one of the 50 state capitals. News of rioters planning to assassinate public officials, including quite possibly the Vice President of the United States. News of lawmakers who feared that their lives might be threatened by… their fellow lawmakers, who are also conspiracy theory activists. News of other lawmakers who were afraid to vote to impeach the President because they felt that their lives were at risk if they did so. And law enforcement responding with not one but both hands tied behind their backs: not only are many of the insurrectionists themselves part of law enforcement, but they are cheered on by none other than the sitting President of the United States of America.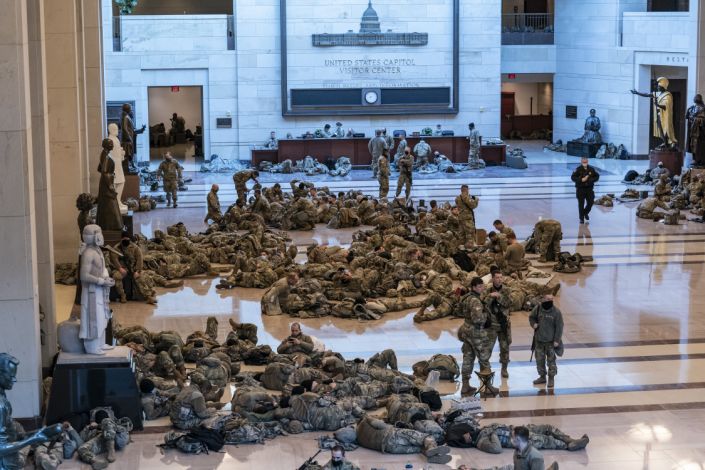 Can someone please tell me that this is just a bad dream, perhaps I got lost in one of Harry Turtledove's alternate history novels, or perhaps a Netflix science-fiction series set in an alternate present, and that in reality, all is well?
Because if that's not the case, I have to ask… Can someone please tell me what the bleep is happening?