Today is a remarkable day. I spent more than the usual amount of time peeking at either CBC Newsworld or CNN, and I have yet to see the face of a certain American real estate magnate turned reality TV show host turned politician; not that I particularly miss the sight of his toupee.
The reason why Mr. Trump didn't appear on screen is the multitude of other things happening.
For us here in Canada, the most consequential news are the federal budget, the first by Justin Trudeau's recently formed liberal government. As promised, it's a budget about spending and spending some more; the projected deficits are huge. The premise of this budget is that deficit spending is necessary in order to help the stagnant economy.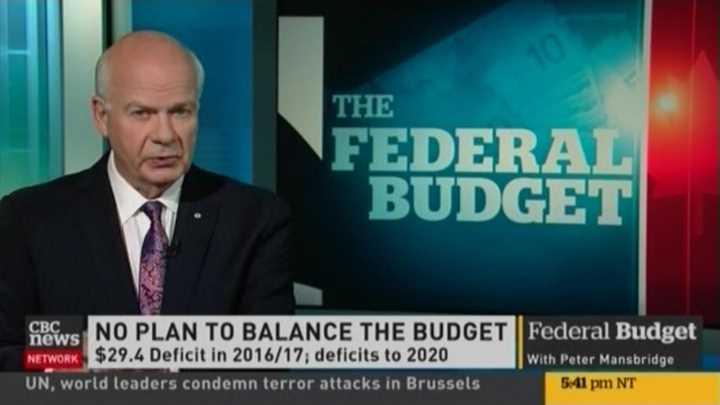 News of the budget were almost dwarfed by news of the death of Toronto's larger-than-life former major, Rob Ford. Rob Ford was intensely disliked as a politician, but I think few people wished him to die a miserable death from a rare form of cancer. As Ford himself said, his tenure as major, for better or for worse, will be remembered.
Then there is, of course, that terrible series of coordinated attacks in Belgium, with dozens dead. In addition to an impotent, and likely excessive response by inept authorities (I just saw that the airport in Brussels will be shut for three days), it will also likely trigger a new wave of islamophobia, xenophobia. A message that, thankfully, has few followers in Canada, as splendidly evidenced by the negative response in Quebec to French far-right leader Marine Le Pen's visit, which is coming to its conclusion.
What was supposed to be the big news of the day is the end of another politician's trip abroad, namely Barack Obama's historic visit to Cuba… but the CNN anchors broadcasting from Havana are talking mostly about the Brussels attacks and their aftermath.
The other big news of the day was supposed to be the "winner-take-all" Arizona caucus… but with all the other stuff going on, I have not yet heard this mentioned on CNN or CBC Newsworld today. Thus, no Donald Trump on my television screen either.
All this news makes me wonder if The Globe and Mail tomorrow might end up being published with not one but maybe three consecutive cover pages.