If you thought that the scary news from yesterday was the mass murder of 145 people at a Pakistani school, think again. Tragic as that event was, it has zero effect on your security or well-being unless you happen to live in northern Pakistan.
But what happened in Russia yesterday may threaten the security of us all. The Russian central bank's decision to hike rates by a whopping 6.5% overnight is a sign that the Russian economy is in deep trouble. Worse yet, it is unlikely that Putin will change course, since his popularity is based mainly on his newfound nationalism, not his economic performance.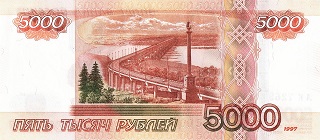 Which raises the possibility that Putin will lash out and do something stupid. Not just in the Ukraine but, perhaps in a fatal miscalculation, in the Baltic region. If he has any reason to think that NATO would not respond to Russian aggression in places like Estonia, we are all in deep trouble, because I cannot see how NATO would not respond… and that, of course, is a nightmare scenario.
Meanwhile, Obama made the bombshell announcement of restoring diplomatic ties with Cuba. Long, long, long overdue. (To those who think this amounts to appeasing a communist regime, all I can say is, look how well the policy of isolation worked in the last 50+ years.) I also wonder what the Kremlin's masters think about this. Cuba was one reliable ally in America's backdoor that they could always count on… what is going to happen now?
We seem to be living in interesting times.