In the 1980s there was a joke I heard on the streets of Budapest. It was in the form of an official-sounding announcement: "In Soviet Union is no illiteracy… on written record."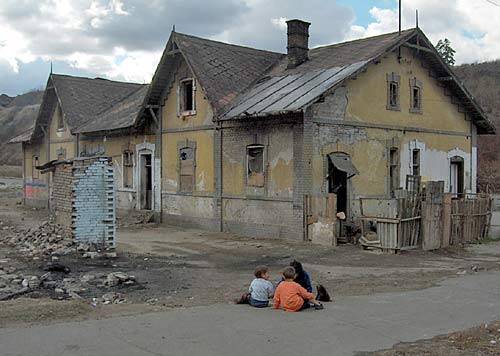 Well, there is no racism in Hungary either. At least not on the record. Everything that happens, happens for a sound, sensible reason. When Hungary's Minister of Human Resources announces that there was no Roma Holocaust in Hungary, as Hungarian Roma were only deported from Austrian territory, he of course speaks the gospel truth. When the third largest city in Hungary begins a systematic eviction of mainly Roma residents, it is just an eminently reasonable attempt to clean up a bad, run-down part of town. And when a state-sponsored film festival in the same city declines to show films on the subject of the Roma, it is an entirely logical decision, aimed at avoiding controversy just before municipal elections.
Everything is based on sound reasoning, everything makes perfect sense. Just as it was entirely reasonable when a small town mayor in Hungary this weekend presided over a symbolic hanging of an effigy of Benjamin Netanyahu, in protest against the "Freemason Jewish terror state's efforts to rule the world." No, there is no racism in Hungary. How could there be?