I am one of the maintainers of the Maxima computer algebra system. Maxima's origins date back to the 1960s, when I was still in kindergarten. I feel very privileged that I can participate in the continuing development of one of the oldest continuously maintained software system in wide use.
It has been a while since I last dug deep into the core of the Maxima system. My LISP skills are admittedly a bit rusty. But a recent change to a core Maxima capability, its ability to create Taylor-series expansions of expressions, broke an important feature of Maxima's tensor algebra packages, so it needed fixing.
The fix doesn't amount to much, just a few lines of code: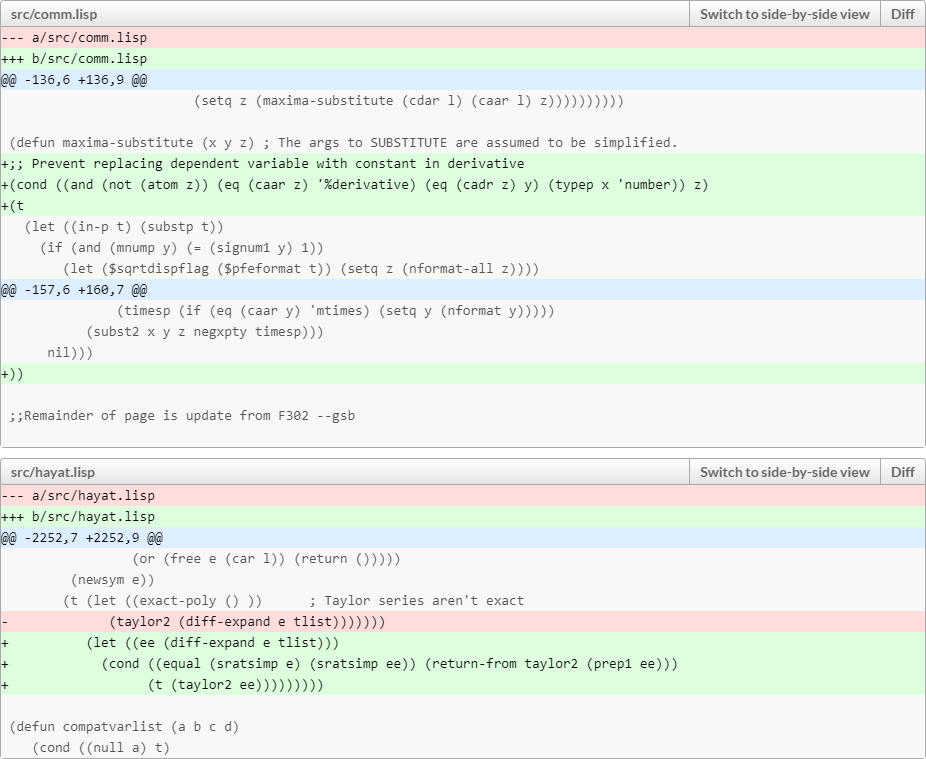 It did take more than a few minutes though to find the right (I hope) way to implement this fix.
Even so, I had fun. This is the kind of programming that I really, really enjoy doing. Sadly, it's not the kind of programming for which people usually pay you Big Bucks… Oh well. The fun alone was worth it.