I just saw the news: Alexei Leonov died.
Leonov was a Soviet cosmonaut. The first man to ever take a spacewalk (which, incidentally, nearly killed him, as did his atmospheric re-entry, which didn't exactly go as planned either.)
Leonov was also an accomplished artist. Many of his paintings featured space travel. Here is a beautiful picture, from a blog entry by Larry McGlynn, showing Leonov with one of his paintings, in 2004 in Los Angeles.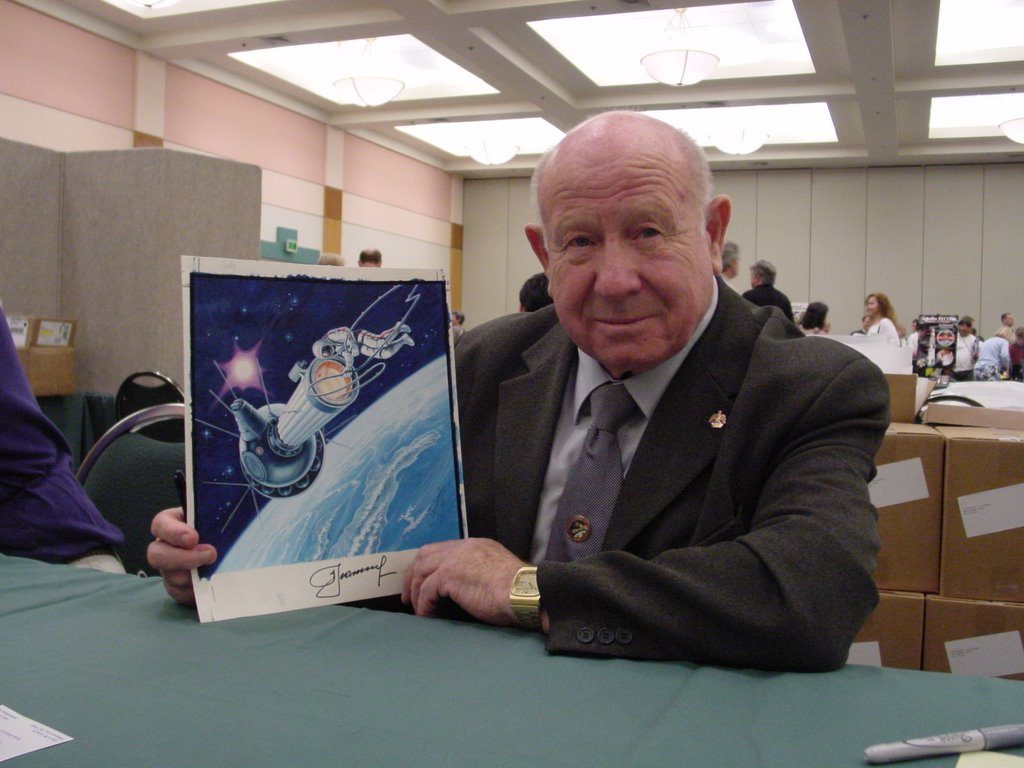 So Leonov now joins that ever growing list of brave souls from the dawn of the space age who are no longer with us. Rest in peace, Major General Leonov.