It all began with a short discussion after Kifli passed away. My wife was wondering if we'd ever find a pair of kittens like Kifli and Szürke.
On a whim, I decided to check out the Ottawa Humane Society's adoption site. They have had littermates available for adoption in the past. Not this time, though.
However, I did stumble across a photo of Freddy, a 14-month old fawn tabby not unlike Kifli.
Silly, we said. You should not be thinking about adopting a cat less than 24 hours after you lost one, we said.
Nonetheless, we decided to check this cat out. And when he was out of his cage, first thing he did, he climbed onto my wife's back, to perch there.
How can you say no to a cat like this?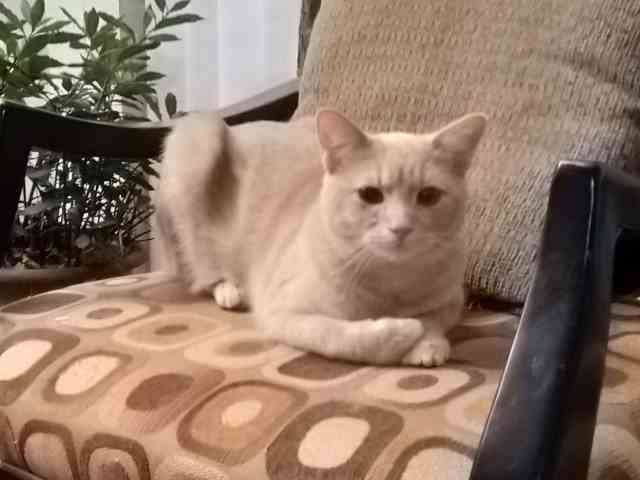 So world, this is Freddy. Freddy, say hello to everyone. And we're back to being a two-cat household. While we still grieve over the loss of Kifli, instead of crying, we smile as we endure this new cat's antics, while he is discovering the house.