A while back, I wrote about the uncanny resemblance between the interstellar asteroid 'Oumuamua and the fictitious doomsday weapon Iilah in A. E. van Vogt's 1948 short story Dormant.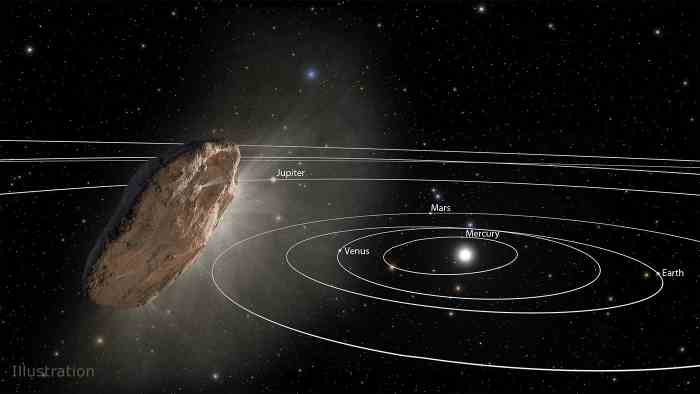 And now I am reading that Iilah's, I mean, 'Oumuamua's trajectory changed due to non-gravitational forces. The suspect is comet-like outgassing, but observations revealed no gas clouds, so it is a bit of a mystery.
Even if this is purely a natural phenomenon (and I firmly believe that it is, just in case it needs to be said) it is nonetheless mind-blowingly fascinating.