The other day, the current American ambassador in Budapest, Colleen Bell, gave a speech in which she offered some strong criticism of the authoritarian tendencies of Mr. Orban's government. Needless to say, supporters of that government denounced the speech and also questioned the moral authority of the United States in light of that country's less than perfect history.
This reminded me of Ms. Bell's predecessor, Eleni Kounalakis, who recently published her memoirs.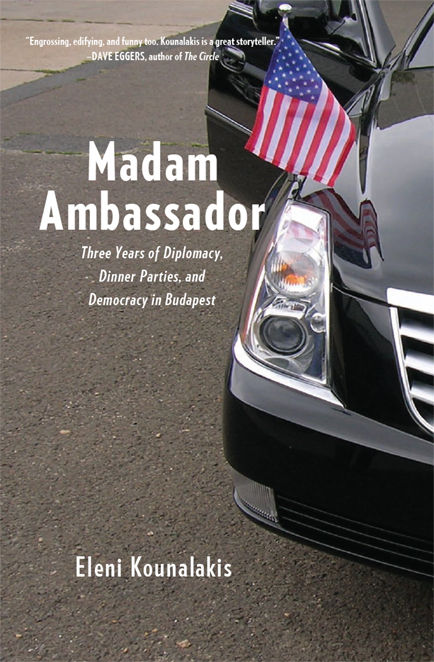 Her tone is very diplomatic, but she retells some interesting incidents, including one that occurred during the visit of Eric Holder to Budapest. It was a brief exchange between the the first African-American Attorney General of the United States and his Hungarian counterpart, Peter Polt. It speaks volumes about the differences between the way top government officials think in Hungary vs. the United States:
"I could see that Holder was disturbed by the description of the Magyar Gárda, the Hungarian radical nationalist militia, as well as by its politics and methods. Polt told his counterpart, 'I want to assure you that we go to great lengths to ensure that they are not able to march in our streets. We have outlawed their uniforms and will not allow them to gather. It would be as unacceptable as if you were to let the Ku Klux Klan march on the steps of Washington.' At these words, I saw Holder's face flinch almost imperceptibly.
"'I didn't think I would find myself in Hungary defending the rights of the Ku Klux Klan,' Holder replied slowly and carefully. 'But we do, in fact, allow them to peacefully demonstrate in our country.'"