In Douglas Adams's immortal Hitchiker's Guide to the Galaxy, someone builds a device called the Total Perspective Vortex. This device invariably drives people insane by simply showing them exactly how insignificant they are with respect to this humongous universe.
The Total Perspective Vortex may not exist in reality, but here is the next best thing: A model of the solar system, drawn to scale.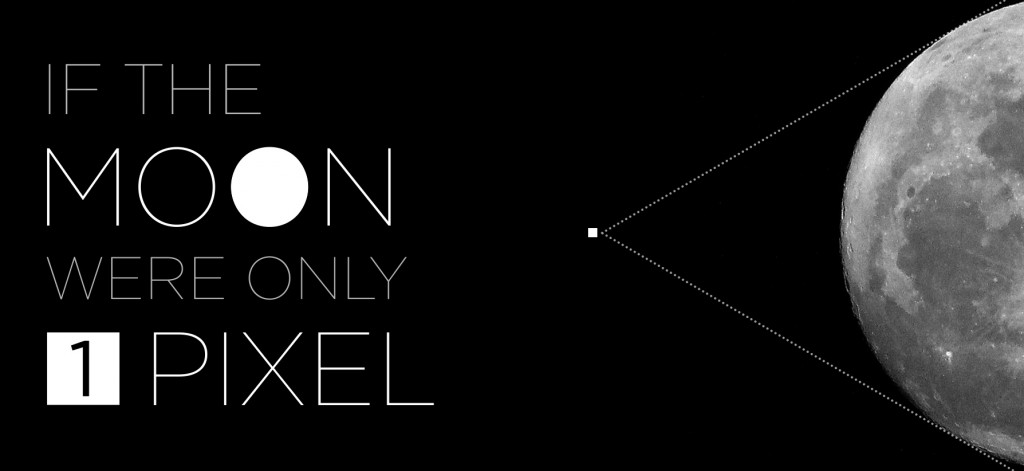 The scale of this page is set so that the Moon occupies one screen pixel. As a result, we have an image that is almost a thousand times wider than my HD computer monitor. It takes a while to scroll through it.
Thankfully, there is an animation option that not only scrolls through the image automatically, but does so at the fastest speed possible, the speed of light.
Oh, did I mention that it still takes well over five hours to scroll all the way to Pluto?
By the way, the nearest star, our closest stellar neighbor is roughly 2,000 times as far from us as Pluto.
Or, once again in the words of Douglas Adams, "Space is big. Really big. You just won't believe how vastly, hugely, mind-bogglingly big it is. I mean, you may think it's a long way down the road to the chemist, but that's just peanuts to space."