Here is one of the most mind-boggling animation sequences that I have ever seen: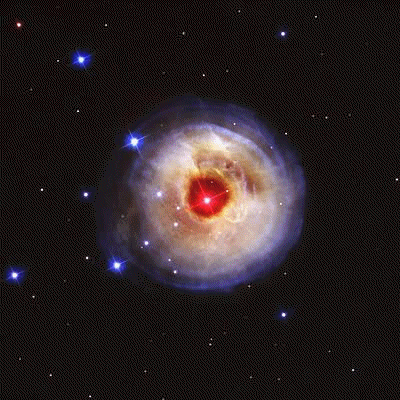 This image depicts V838 Monocerotis, a red variable star that underwent a major outburst back in 2002.
Why do I consider this animation mind-boggling? Because despite all appearances, it is not an expanding shell of dust or gas.
Rather, it is echoes of the flash of light, reflected by dust situated behind the star, reaching our eyes several years after the original explosion.
In other words, this image represents direct, visual evidence of the finite speed of light.
The only comparable thing that I can think of is this video, created a few years ago using tricky picosecond photography, of a laser pulse traveling in a bottle. However, unlike that video, the images of V838 Monocerotis required no trickery, only a telescope.
And light echoes are more than mere curiosities: they actually make it possible to study past events. Most notably, a faint light echo of a supernova that was observed nearly half a millennium ago, in 1572, was detected in 2008.