I have enormous respect for the current pope, Pope Francis. This does not mean that I don't disagree with him from time to time.
Reportedly, Pope Francis said that although free speech is an important right, there are limits: "Every religion has its dignity. I cannot mock a religion that respects human life and the human person."
I am certainly not into mocking other people's religion gratuitously. What's the point? To prove that I am ever so smart that I don't believe in their imaginary friends? To make them feel bad?
However, I absolutely claim the right to mock. Just as I am willing to risk life and limb, if it ever comes to that, to defend other people's right to their faith, I demand the right to ridicule said faith. And I expect nothing less from my more religious friends: they can mock my lack of faith all they want, but they should be willing to risk life and limb, if it comes to that, to defend my right to mock them. These are the core values of our Western liberal democracies, and there is no room for compromise, not even in the name of tolerance or political correctness.
In any case… if your faith is strong, pure and genuine, surely some crass attempts to mock it will be ineffectual. Just as my genuine respect for Pope Francis is not diminished by the digital art of Italian artist Cristina Guggeri.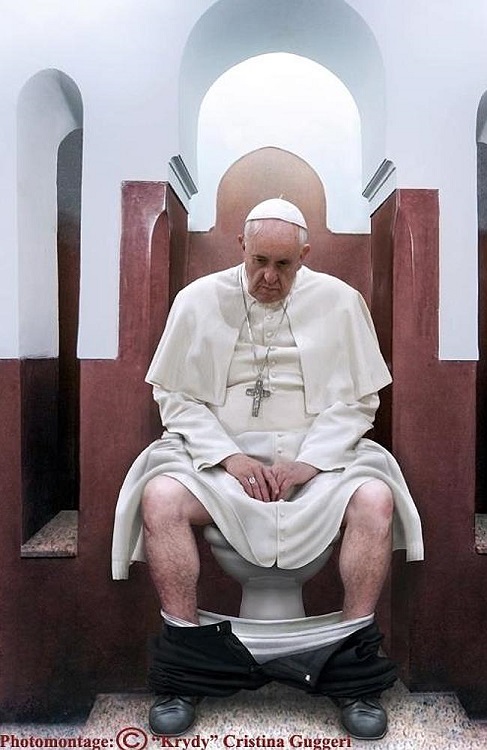 And just in case anyone thinks Guggeri was after Pope Francis in particular, that is not the case: she is an equal opportunity offender, she also portrayed Barack Obama and the Dalai Lama, among others, on the can.