The cover art of the upcoming issue of Charlie Hebdo has been leaked. Unlike many of their cartoons that were deliberately gross and provocative, this one depicts a grieving Mohammed: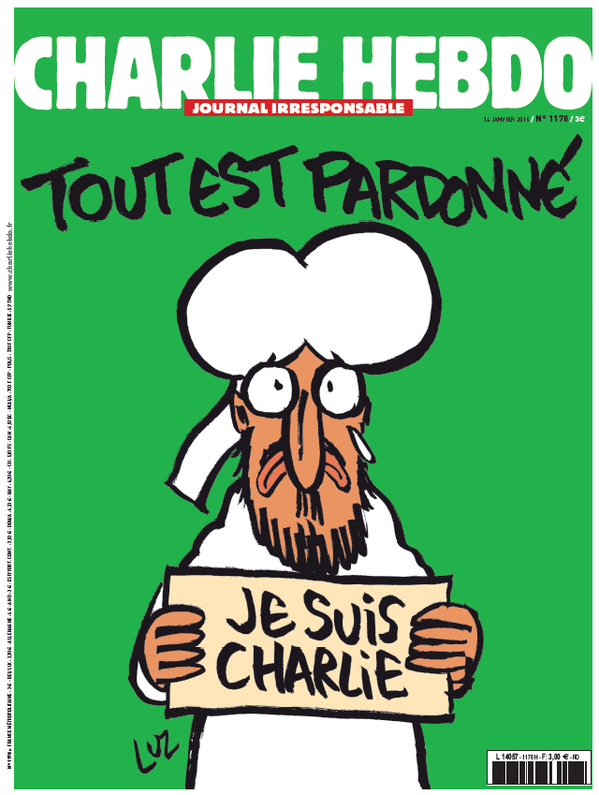 I have a suspicion (make it a hope) that even among Muslims, few will find this cover offensive, especially in light of last week's events.
But even if I am wrong… I said it before and I will be saying it again: as a citizen of a liberal democracy, it is my fundamental right to ridicule other people's beliefs. At the same time, it is my fundamental duty to defend, risking life and limb if it comes to that, the rights of other people to believe, no matter how ridiculous those beliefs appear to me. After all, Ahmed Merabet, the Muslim policeman who was first at the Charlie Hebdo scene, died defending the magazine's right to ridicule his beliefs.