Judging by the enthusiastic reaction I just saw moments ago on CBC Newsworld, the lander Philae, part of the Rosetta mission to the comet 67P/Churyumov-Gerasimenko, has landed successfully.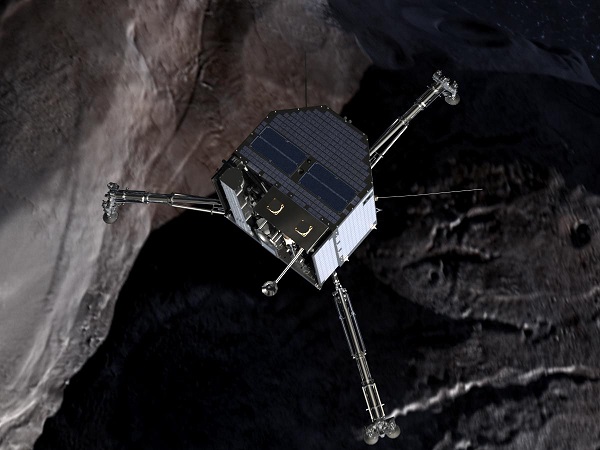 This is big. This is the first time a man-made device landed on a comet. It is called "primary exploration".
It is also big for the European Space Agency. Rosetta is a major deep space mission: the spacecraft spent ten years traveling to this comet.
All in all, wonderful news.