Someone called it "thinly veiled racism" but I think it is blatant and overt racism, this flyer that was circulated in Brampton, Ontario in the past few days.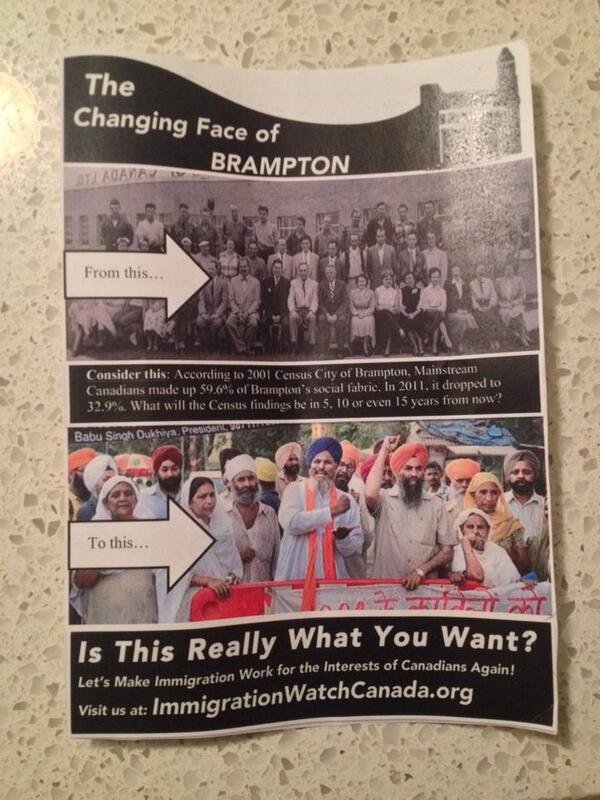 Many prominent Canadians spoke up against this flyer, and I agree with them wholeheartedly. As Justin Trudeau observed, Canada is stronger not despite the country's diversity but because of it.
That said, some are calling for prosecution, alluding to Canada's hate speech laws. To these people, I say, back off. You cannot suppress hatred with oppression. Or to put it in other words, we must prevail on the basis of the strength of our ideas, not the strength of our police force.