Here are two kittycats, Kifli (left) and Szürke. Szürke is the cat who caused us many a sleepless night in the past two months, with his mysterious anaemia.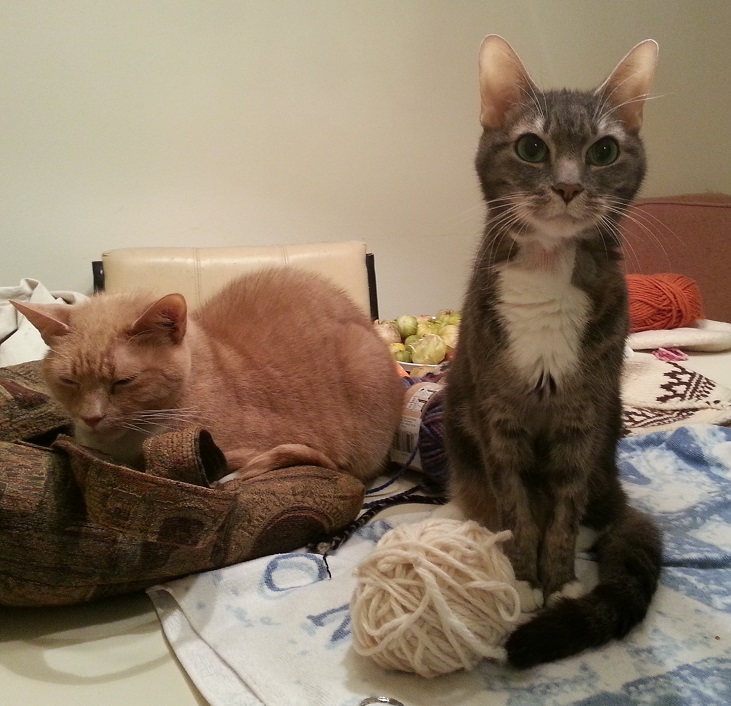 The good news is that he is holding steady, now nearly three weeks since his last transfusion. His red blood cell count is still not recovering the way it should, but we may have arrested the loss. My fingers remain firmly crossed.
Hard to believe but back in his heyday, Szürke was significantly heavier than his brother.