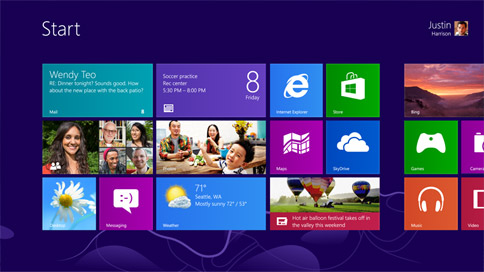 I am reading articles about the slow sales of Windows 8 and complaints about its user interface. All valid, I think. Indeed, there is an easy way to explain in two points why I would not recommend anyone to upgrade to Windows 8 on the desktop:
Value added by Windows 8 over Windows 7 for the typical desktop user: None. (To be sure, there are some minor improvements, including speedups. But they are more than offset by the incomprehensible removal of the Start button and the equally incomprehensible move away from the Aero interface, which is actually quite nice.)
Difficulties created by the schizophrenic nature of Windows 8 ("Modern" vs. "desktop") and the cumbersome nature of a touch-oriented interface on a desktop computer: Lots.
In other words, you are paying a huge price (not the dollar cost of a Windows 8 license but price in the form of re-training yourself or your employees, and the inevitable productivity loss due to a very confusing schizophrenic interface) and you essentially get nothing in return.
Maybe Microsoft will fix all this with Windows 9. Maybe Ballmer has to go first.