Saturday afternoon was stormy. The lights flickered a bit during the storm, my UPSs came online several times. But then the storm left, and everything was back to normal.
At least here in Lowertown.
I didn't check the news, so it was not until later Sunday that I learned, from a social media post from a friend who has been without power since, just how bad things really got.
And how bad they still are.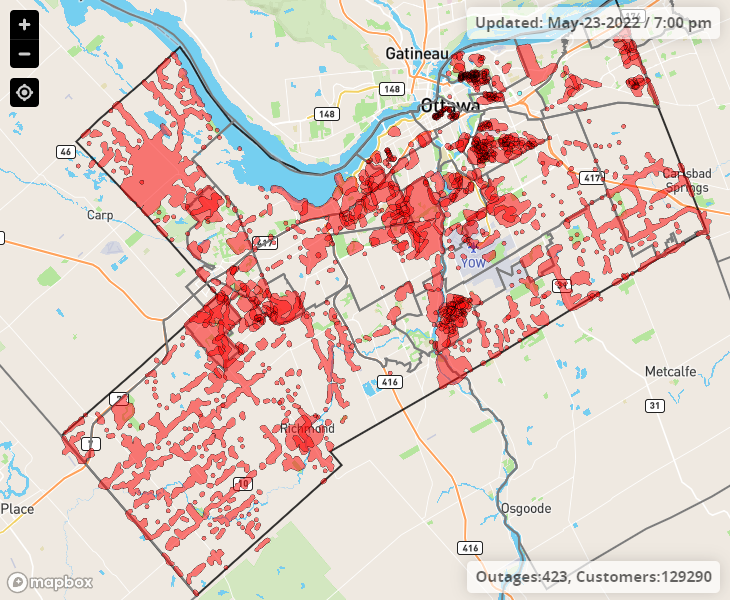 Hydro Ottawa's map is still mostly red. Now "only" about 130,000 customers are affected, which is certainly less than the peak of well over 170,000, but to put that into perspective, Hydro Ottawa has a total of less than 350,000 customers; that means that at one point, more than half the city was without power.
As a Hydro official said on CTV News tonight, their distribution system is crushed.
And then there are all the downed trees, destroyed traffic lights, not to mention severely damaged homes and businesses. Not quite a like a war zone (of which we had seen plenty on our TV screens, courtesy of Mr. Putin's "special military operation" in Ukraine) but close.
And of course the damage doesn't stop at Hydro Ottawa's borders: Hundreds of thousands more are without power in Eastern Ontario and also Quebec.