I have had it up to my eyeballs with misinformation about vaccines, mRNA vaccines in particular. People who up until 2020 could not tell the difference between acronyms like "RNA" and "WTF" suddenly became experts on molecular biology, capable of evaluating the professional literature and arriving at profound judgments, telling us that the vaccines are "fake" and such, or worse yet, they amount to "gene therapy".
With all due respect, I first encountered the acronym "mRNA" (or its Hungarian equivalent, mRNS) not in 2020, not in 2019, but in 1980 or 81, from a Hungarian translation of Watson's book on molecular biology of the gene.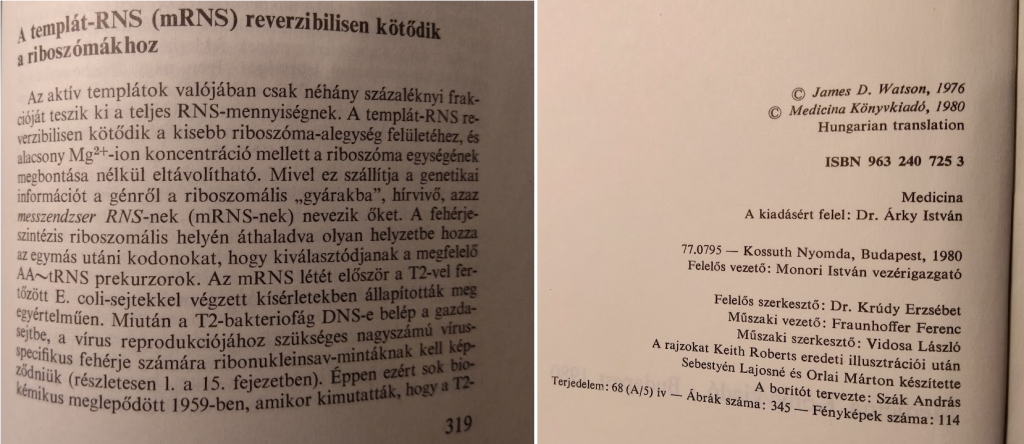 Now granted, even if I had read that book cover-to-cover (I didn't) it would not make me an expert on molecular biology. But I knew enough for the expression "mRNA vaccine" to make sense to me right away when it first showed up in news reports. In short, I know enough to spot the bullshit. Such as all that anti-vaccine scaremongering that has become ever so popular on the Interwebs lately.
Something similar happened 20 years ago, in the wake of 9/11. Many folks, especially Americans, who previously couldn't tell Mohammed the prophet from Mohammed Ali, and who have never been in the same room with a textbook on comparative religion previously, suddenly became experts on Islam, making grand pronouncements about it being the religion of terror and all that. I first read a textbook on comparative religion back when I was 10 or so, from a 1927 2-volume tome on religions of the world: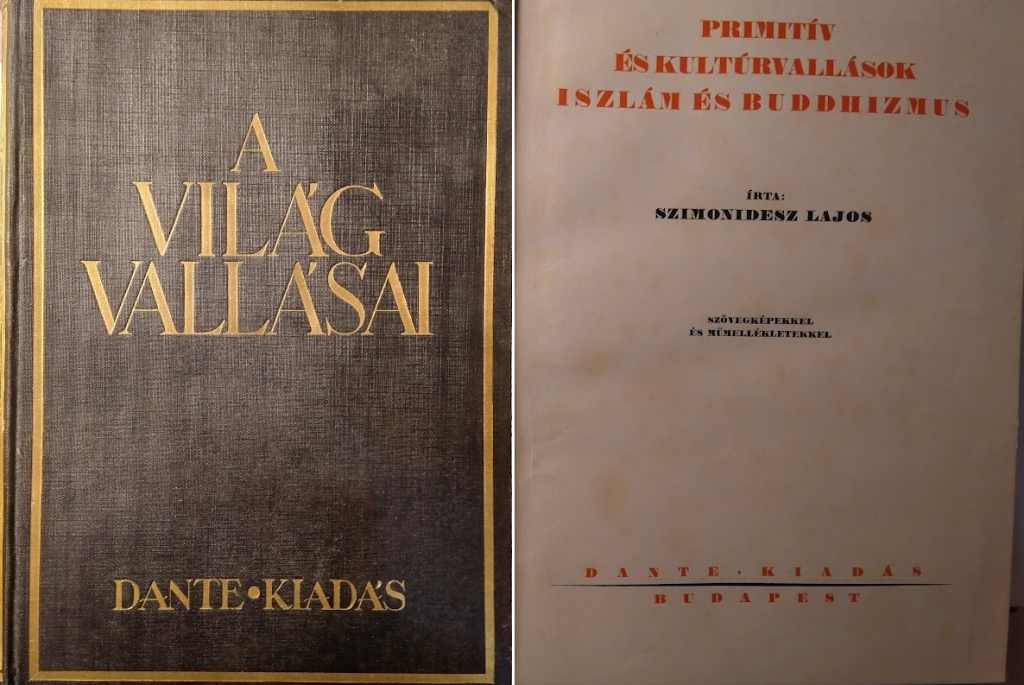 This is volume one, titled "Primitive and cultural religions, Islam and Buddhism". As with the Watson textbook, the images in this blog entry are of my own making, done just moments ago using my phone camera, of the actual books I have in my personal library.
Again, reading this book did not make me an instant expert. But it did give me enough background to spot the flood of bullshit that permeated the discussion after the 9/11 terror attacks.
Coming from a family and personal tradition that values learning, values impartial knowledge, it almost feels like physical pain, being confronted with such gross ignorance and outright lies each and every day. Enough already. Don't listen to me, but don't listen to the bullshit artists either. Listen to the actual experts (and not a cherry-picked subset of so-called experts who say what you want to hear). That's what experts are for in an advanced scientific-technological society in which no human can be a master of all trades, and in which we rely on each other's knowledge and experience.
Someone on Quora recently compared the anti-vaxxer movement to a hypothetical scenario on an airliner in distress: instead of following the crews' instructions and donning oxygen masks, passengers stage a revolt, led by an "expert" who already knows better than the pilots how to fly the damn plane because he played with Microsoft Flight Simulator!
Groan.