I live in a condominium townhouse. We've been living here for 25 years. We like the place.
Our unit, in particular, is the middle unit in a three-unit block. The construction is reasonably sound: proper foundations, cinderblock firewalls between the units, woodframe construction within, pretty run-of-the-mill by early 1980s North American standards. We have no major complaints.
Except that… for the past several years, every so often the house wobbled a bit. Almost imperceptibly, but still. At first, I thought it was a minor earthquake (not uncommon in this region because it is still subject to isostatic rebound from the last ice age; in fact we did live through a couple of notable earthquakes since we moved in here.) But no, it was no earthquake.
I thought perhaps it was related to the downtown light rail tunnel construction? But no, the LRT tunnels are quite some ways from here and in any case, that part of the construction has been finished long ago.
But then what the bleep is it? Could I be just imagining things?
Our phones have very sensitive acceleration sensors. Not for the first time, I managed to capture one of these events. A little earlier this afternoon, I heard the woodframe audibly creak as the house began to move again. I grabbed my phone and turned on a piece of software that samples the acceleration sensor at a reasonably high rate, about 200 times a second. Here is the result of the first few seconds of sampling: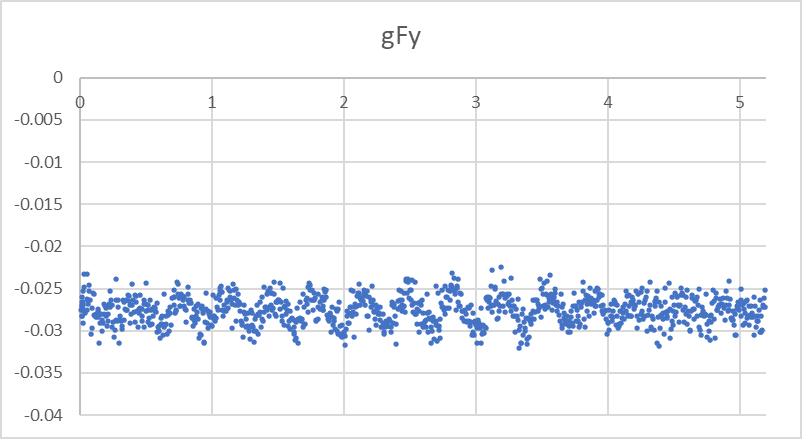 The sinusoidal signal is unmistakably there, confirmed by a quick Fourier-analysis to be a signal just above 3 Hz in frequency: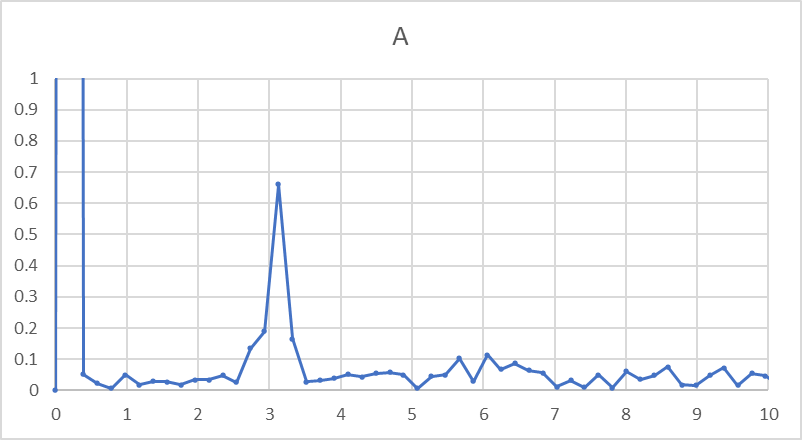 Like Sheldon Cooper in The Big Bang Theory, I can claim that no, I am not crazy, and in this case not because my mother had me tested but because my phone's acceleration sensor confirms my perception: Something indeed wobbles the house a little, enough to register on my phone's acceleration sensor, measuring a peak-to-peak amplitude of roughly 0.05 m/s² (the vertical axis in the first graph is in g-units.) That wobble is certainly not enough to cause damage, but it is, I admit, a bit unnerving.
So what is going on here? A neighbor engaging in some, ahem, vigorous activity? Our current neighbors are somewhat noisier than prior residents, occasionally training their respective herds of pygmy elephants to run up and down the stairs (or whatever it is that they are doing). But no, the events are just too brief in duration and too regular. Underground work, perhaps a secret hideout for the staff of the nearby Chinese embassy? Speaking of which, I admit I even thought that this ~3 Hz signal might be related to the reported cases of illness by embassy staff at several embassies around the world, but I just don't see the connection: even if those cases are real and have an underlying common cause (as opposed to just mere random coincidences) it's hard to see how a 3 Hz vibration can have anything to do with them.
OK, so I have a pretty good idea of what this thing isn't, but then, what the bleepety-bleep is it?