Temperatures like this just do not exist in Canada.
When you hear that the temperature was within a hair's breadth of 50 degrees centigrade (well over 120 F) you'd think I am talking about a spot in the Sahara Desert. Or maybe the Australian Outback. Or Death Valley.
But no, this temperature was measured earlier today in Lytton, British Columbia, Canada.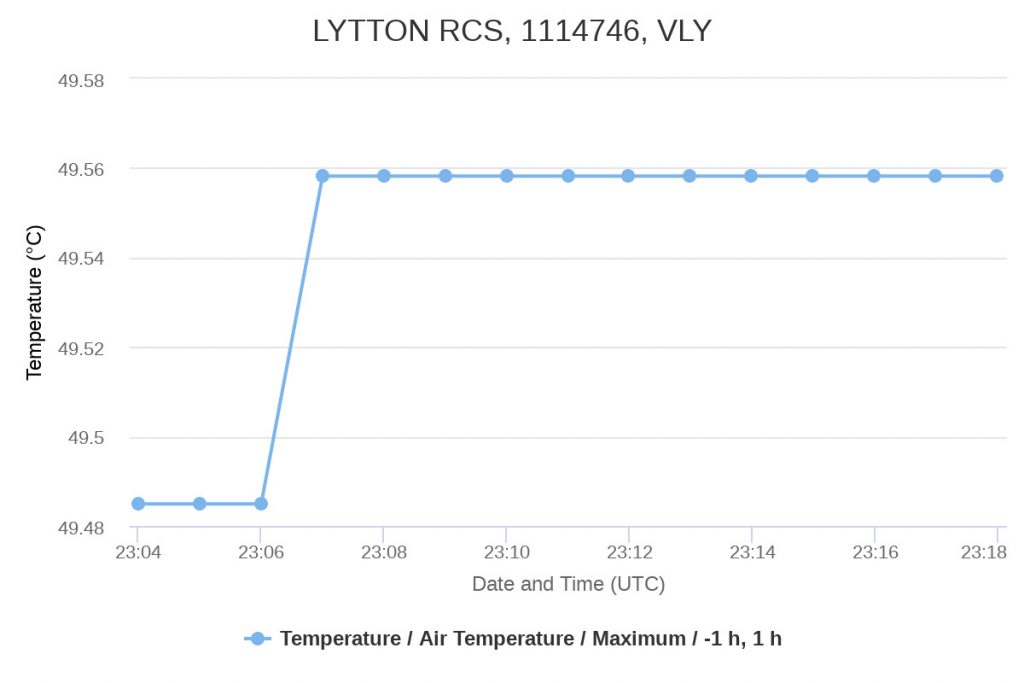 It is surreal. Scary. And deadly: apparently, dozen's of mostly older people succumbed to this heat wave in BC.