I really cannot tell which impresses me more: The incredibly complex landing or the fact that there is now a de facto infrastructure in orbit around Mars, in the form of earlier spacecraft that provide communications relay capabilities for real-time tracking of the landing.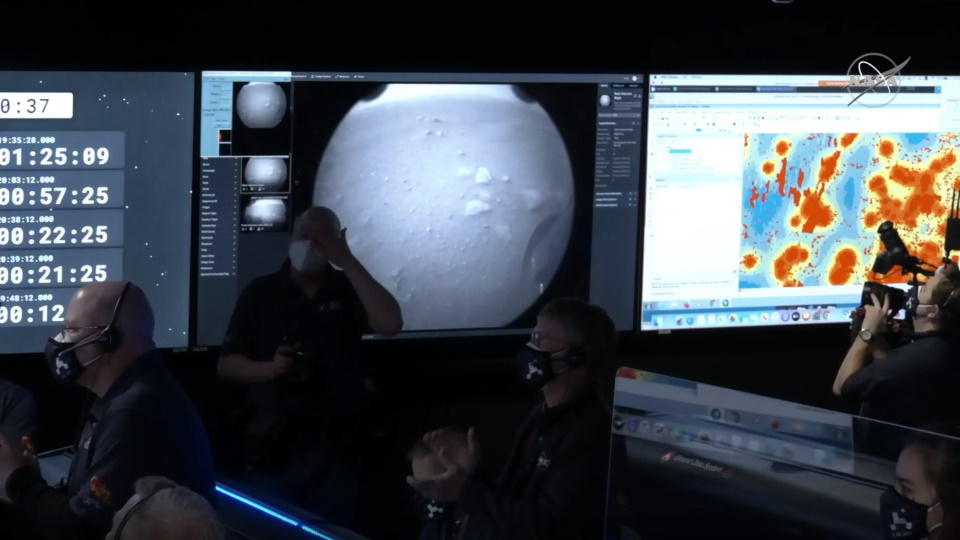 Or perhaps the fact that Perseverance also carries the Ingenuity helicopter. If successful, it will be the first drone to fly in the atmosphere of another planet.
The children of future settlers on Mars will be learning about these moments in school.